Ten Essex Announces Launch and Support of The Central Square Business Improvement District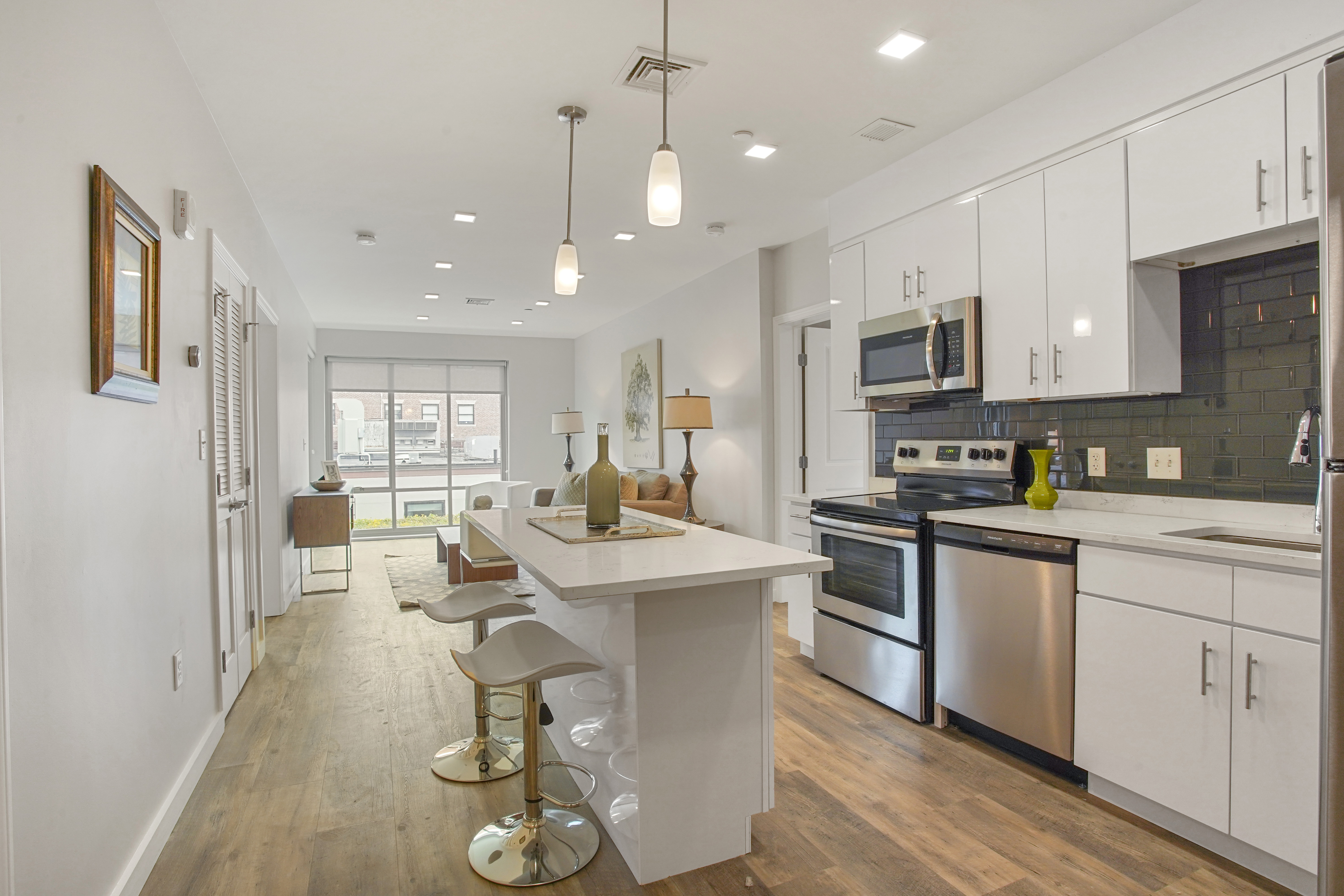 Cambridge, MA – November 12, 2019 – Ten Essex, the new luxury apartment building developed by 3MJ Realty and located in the heart of Central Square, today announced its support of the newly launched Central Square Business Improvement District (BID). The BID, City of Cambridge and business and property owners in Central Square, including Tex Essex, are joining forces to make Central Square cleaner, safer, and more welcoming.
Through the BID designation, the city now collects a fee from commercial property owners within the district based on the assessed value of their property. Residential properties under four units and non-profits are exempt from the fee. The annual fees will generate approximately $1.2 million annually and will be managed by the Business Improvement District organization created to manage the funds.
"This is an exciting moment for our historic Central Square and all residents and visitors who enjoy the fantastic urban amenities that make this such a special place," said Morris M. Naggar, Principal at 3MJ Realty. "The new Business Improvement District organization will help ensure that everyone who lives, works and plays in Central Square has a great experience."
The money will be used for cleaning, maintenance, beautification and capital projects, and annual Central Square events. The funds will also be used to employ 12 full-time ambassadors that will constantly check in with the district's businesses, help visitors to the square and keep the area clean, safe and more vibrant. The ambassadors will also be trained in conflict resolution, how to administer Narcan and perform CPR.
ABOUT TEN ESSEX
Ten Essex is a newly constructed 46-unit rental building offering studio, one, two, and three bedroom apartments. Designed for modern living, each unit is outfitted with contemporary amenities including Energy Star HVAC and appliances, Quartz countertops, Thermafoil kitchen cabinets, Nest Thermostat, and in-unit washer/dryer. With LEED Gold Certification, the building offers a common roof deck and courtyard, private outdoor balcony space for 18 units, and an underground garage offering free bike parking with auto parking available.
Tenants have convenient access to Blue Bike Hubway Station, Yoga Works, Cafe Nero, VIM Spa, and a bike repair shop on the premises. Ten Essex is ideally located for residents seeking proximity to the cultural restaurants, nightlife, shopping, and educational institutions in the area. Sited directly along the MBTA Red Line Central Square Station, Ten Essex is just minutes to Harvard University, MIT, Harvard Square, Kendall Square, and Downtown Boston.
For more information on Ten Essex please call Tracey McHugh at (877) 377-3910 or visit http://www.tenessex.com/ and follow us onFacebook and Instagram.

Media Contact
Company Name: Gaslight Marketing
Contact Person: Julia Corsetti
Email: Send Email
Phone: 617.480.9283
Country: United States
Website: www.gaslightcomm.com