King KAI is owning his Taiwanese heritage with his new name and the latest single "All that Matters"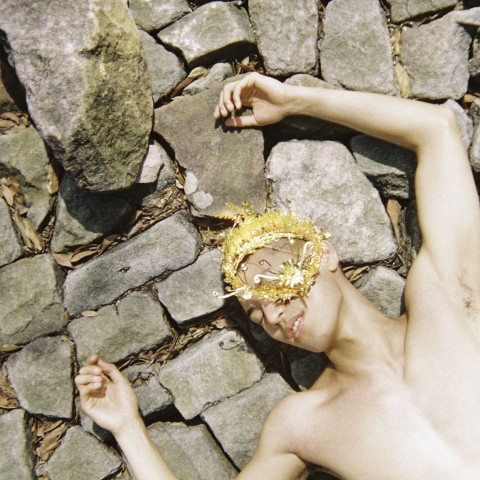 His undying passion for music never got hampered, even when King KAI was serving the army in Taiwan, or when he moved to New York from Peru. He never could stop himself from writing and creating music as music is his peace. He has always been surrounded by music since his childhood and therefore, the concept of music was never new to him.
King KAI initially started making music under the name Jake Frost and launched his first music project under the same name. This project was an EP "Loveless" released in 2018, which is a collection of 3 beautiful, and meaningful songs. The first song of this EP is titled "Backdoor" and is about the possibilities that a person sees when meeting someone new. This song is full of catchy, foot-tapping beats and impeccable lyrics. The second song "Undercover" is about his personal experience of falling in love with his straight best friend. This track was placed on Spotify's editorial playlist 'Out Now', and generated over 200K streams and views across platforms. Undercover was also featured on several notable press, including Gay Star News. The closing track of the EP is "I Release You" which is an anthem about letting go, which is probably one of the greatest concluding songs ever to an EP.
His latest project, the single "All That Matters", was recently released on May 29, 2020, accompanied by a beautiful music video. This song is about him finally owning his Taiwanese heritage, and his real name Ching Kai Wang, breaking the shackles of living with an unoriginal identity and a made-up name, Jake Frost. He felt inauthentic while carrying the name Jake Frost, and decided to rebrand his artist name to King KAI. The song "All That Matters" is his first song that reflects his kingdom identity with new gospel and soul influences.
King KAI draws inspiration from artists like Beyonce, Mariah Carey, and Andrae Crouch. His music is, as some people would say, courageous and inspiring, that holds the power to change many lives. There is a deep meaning behind all the songs that King KAI makes, which makes his music all the more endearing. Creating songs with such strong words and music takes a lot of strength and King KAI is full of it.
King KAI's songs reflect his personality very well – mature and impregnable. He creates music hoping for a better world where everyone could choose and love over materialistic things.
Watch King KAI's video for "All That Matter" now on YouTube.com.
Media Contact
Company Name: King KAI
Contact Person: Kai Wang
Email: Send Email
Country: United States
Website: kaitothekingdom.com