International Kissing Day on July 6 Presents the Perfect Occasion for AsianDate Members to Inspire New Love and Romance Online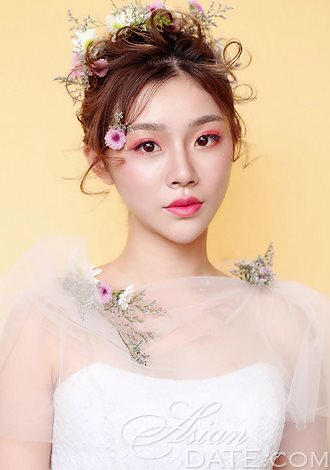 AsianDate has invited members to join each other online this July 6 to inspire new romance and love on International Kissing Day.
AsianDate, the international dating platform popular with singles looking for the best Asian matches, has called upon all its global members to join each other online to inspire new love and romance on the occasion of International Kissing Day on July 6. The global dating service wants members to share a fun experience and create a special bond on this important day for romantics.
AsianDate sees International Kissing Day as the perfect occasion for members to explore matches and create a nice romantic setting. The popular dating service wants members to share their very first kiss stories and perhaps even inspire romance with the chance of new kisses ahead.
International Kissing Day is observed on July 6 every year. AsianDate is all set to make it a special time. The popular platform has arranged an exciting chat party that will be packed with fun, laughter, and some playful selfies too.
In a romantic relationship, kisses and cuddles are important, and even more so right now as the current global health crisis has affected human contact in a big way. AsianDate is expecting many members to come online and mingle with matches on July 6 in the hope of inspiring romance and new relationships.
AsianDate has promised that everyone can enjoy a good chat party packed with high spirits, real warmth, and great matchups. International Kissing Day presents everyone with the perfect day to chat and reflect on the beauty behind a good kiss.
AsianDate is confident that its exciting and energetic chat party will bring members closer together and inspire joyful experiences. There are good chances of enhanced demand for video dating as it will give members the chance to blow kisses to each other in a two-way, face-to-face webcam conversation.
International Kissing Day is a fun and exciting time for members to bring new love into their life.
For more information, visit AsianDate.
About AsianDate
AsianDate is part of the Anastasia Family of sites, founded in 1993, which offers premium international dating to facilitate exciting and romantic companionship online between men and women all over the world. The Anastasia Family includes AsianDate.com, AnastasiaDate.com, AmoLatina.com, ArabianDate.com, and AfricanDate.com, which bring together over 20 million international users and more than 150 million online visitors annually. Additionally, over 2.5 million conversations are exchanged onsite daily. AsianDate is committed to member safety, customer satisfaction, and the ongoing pursuit of innovation. Headquartered in New York, the Anastasia Family has additional representation in every country it touches providing a high level of customer service to a worldwide clientele. All members are able to communicate across a variety of top-notch multimedia platforms, including video chat and a mobile app for Android devices available in Google Play.
Media Contact
Company Name: AsianDate
Contact Person: Media Relations
Email: Send Email
Phone: +1 (212) 609-0533
Country: United States
Website: http://www.asiandate.com