'Modeling Requires Perfection, both Inside and Outside', Says Rising Saudi Model Khaled Muhammed Almulhim
July 3, 2020 – Pursuing a dream that wasn't appreciated by anyone until recently can be tough. That's what Khaled Muhammed Almulhim is currently doing, as the rising star in the nascent modeling industry in Saudi Arabia. Khaled has worked hard to achieve his current levels of fame and has no illusions about how tough the modeling world can be.
A Saudi modeling star was unheard of until Khaled arrived on the scene. Within a few years, he has modeled for famous companies like Toyota, the Saudi Telecom Company, Geely Motors, etc. He also holds contracts with several marketing companies as an influencer, apart from running a laundry business. To affirm his status as a popular model, Khaled has won the 'Man of the World 2018' title in Dubai.
While Khaled always dreamt of becoming a model, it wasn't until recently that he found success. The beginning happened on Instagram, where he had posted several photographs. With some major attention, likes and followers coming his way, Khaled found himself receiving interest for commercial shoots. The rest was history, and today Khaled is counted among the top models to emerge in the Gulf countries.
"As a model, you are required to be perfect in small and specific things, and do everything just as it should be. You need to be perfect both inside and outside," says Khaled Muhammed Almulhim.
A model should be able to convince people and show the products as really wonderful. Khaled draws inspiration from Indian actors, whom he considers as having good physiques and characters. A career in modeling also requires marketing agencies, influencers, and such other essentials.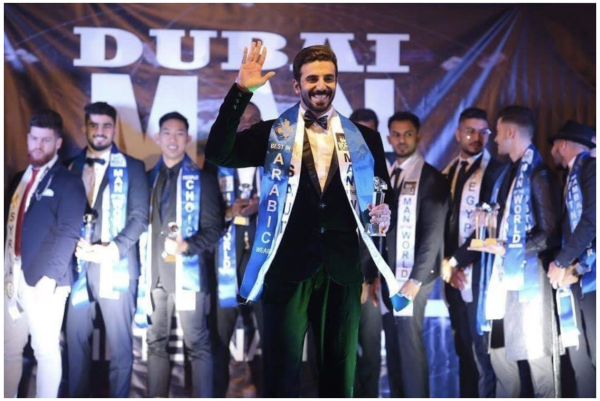 Today, Khaled is 31 and aims to become a known name in the wider international modeling industry. He has traveled a lot, visiting places like Lebanon, Turkey, Germany, Indonesia, Malaysia, etc. Born in a small town called Aahsa in Saudi Arabia, and having worked at various banks and universities managing finance (he holds a Bachelor's degree in Finance), Khaled has come a long way towards realizing his dreams with the support and blessings from his country.
Follow Khaled on Instagram: https://instagram.com/khaled_mulhim88?igshid=uu7ep7h70i83
For more information, use the media contact outlets below.
Media Contact
Company Name: Goodway Group
Contact Person: Joss Mooney
Email: Send Email
Phone: 877-274-9881
Address:261 Old York Road, Suite 930
City: Jenkintown
State: PA
Country: United States
Website: https://instagram.com/khaled_mulhim88?igshid=uu7ep7h70i83