Stefi Frew's latest single "Camila" is an ode to the feminine energy that drives the world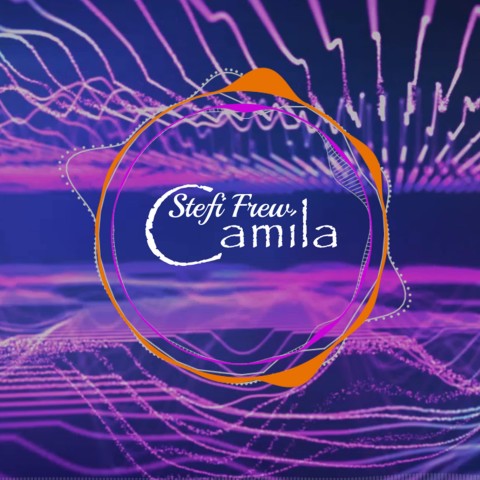 Being always been passionate about music, Stefi Frew is an artist who strongly supports women and guides them to find their essence and purpose through her music. Climbing up the table and pretending to be singing at concerts as a little girl, Stefi grew up with zeal in her mind to become a great musician. What started as a hobby soon took the form of passion, which was later conceived as a career by her.
Stefi Frew recently released her latest single "Camila" on June 18, 2020. This track is a beautiful amalgamation of captivating music and melodious vocals. It is the kind of song that will help you relax after a tiring day at work. The soothing and smooth flowing lyrics add to the charm of "Camila". This is a track that was born out of feminine energy and Stefi Frew's love for helping women in rediscovering themselves. It is a track for every woman that needs to remember that she is wonderful just the way she is.
Telling more about her latest project "Camila", Stefi says, "After an intensive 3 days healing workshop with women, I discovered for how many years women have been carrying a lot of emotional and social burden, and how we've been programmed to believe that it's a shame to be ourselves, to feel our emotions, to accept our feminine part. Camila is about every woman that thought that she had to wear the mask of a "strong-powerful "woman. Camila is for those who want to remember who they truly are, and want to put an end to the social programming we have received for ages!"
Stefi Frew believes in nothing less than perfection, therefore, she only started making music when she truly found herself and could write with all her heart and soul. After experimenting with different music styles for years, Stefi realized that none of them is defining her real personality. Soon after letting go of all her expectations, she started to see wonderful and fruitful results. Now Stefi is sure that her music doesn't belong to a particular genre. For her, music is something that touches people's hearts and inspires them to do better in life. She says her music is a sound and energy meant to change people's perspective over life and to bring them joy and understanding about themselves.
With her power of music, Stefi Frew wants to motivate people and remind them that life is beautiful and magical; all you need to do is discover yourself.
Listen to the track "Camila" now on YouTube.com.
Media Contact
Company Name: IEB Ltd
Contact Person: Cristian Frew
Email: Send Email
Phone: +44 (0) 7944531887
Country: United Kingdom
Website: www.youtube.com/watch?v=mSIBGPYNVn4