Valentina Gaia Releases Soothing & Message-Heavy Pop Single 'Lonely'
Listen: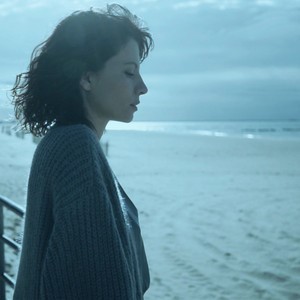 About The Release
Valentina Gaia releases her newest motivating and powerful single 'Lonely'. The indie/pop fusion delivers feel-good, soothing instrumentation, infectious melodic elements, and grasping vocals by Valentina. With message-heavy lyricism, this rising artist maintains a fully charged arsenal of high-quality music that supports the fact that she is the next force in the industry. 'Lonely' radiates an uninhibited aura as Valentina Gaia's creative range of musical talent becomes profoundly expressed and spelled.
Originating from Italy, the talented artist delivers melodic bliss combined with lyrical depth. 'Lonely' contains lyricism that will hook the listener due to its relatability and realness. Moreover, the underlying tones, harmonies, and emotion-drenched vocals will take listeners on a musical journey. 'Lonely' serves as a testament as to why Valentina Gaia is set to leave her footprint in the music scene.
About Valentina Gaia
Valentina Gaia is an emerging singer and songwriter originating from Bra, Italy. The young artist graduated in Urban and Environmental Planning in Venice and then moved to Rome where she spent more than ten years working in the show business as an actress, author, and recently a songwriter. Now based out of New York, Valentina Gaia is inspired by the likes of Arcade Fire, Sufjan Stevens, Beirut, Devendra Banhart, Coldplay, Lana Del Rey, and Lykke Li. With every release, Valentina Gaia will have listeners engulfed into the world she creates with her story-telling lyricism and realness. Gaia seeks to connect with people around the world on an intimate level with her music. Valentina Gaia is an artist to keep an eye on and ear out for as she is set to cement herself in the music industry for years to come.
Follow Valentina Gaia:
Media Contact
Company Name: ZMG Synergies
Contact Person: Zarifa
Email: Send Email
Phone: +1 (347) 458-6886
Country: United States
Website: https://www.facebook.com/ValentinaGaiaOfficial