ExploreMyPC Brings Fast, Secure and Customized Websites Within Budget for Small Businesses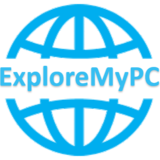 July 6, 2020 – A website is one of those essential things that no business can do without. However, it may cost more than a thousand dollars to get a brand new, customized website done. ExploreMyPC understands the problem and has come up with an exclusive hosted service for small businesses that offer customized, secure, and responsive websites at great prices.
From individuals wanting to flaunt their Instagram status to small ventures and organizations, ExploreMyPC has a website in mind for everyone, and right within their budgets too. A professional website or one built with WordPress that doesn't crash with every update! The list of services includes Free domain with email, website, SEO, local listing, google business page and a lot more.
Says Julius Ryan, CEO, ExploreMyPC, "We are a better choice because small businesses are our specialty. You can create your startup business and have a professional website created and still be in your budget all within one month. Give us a call, we are just one phone call away."
Hosted plans by ExploreMyPC include AWS based fast servers, a customized CMS for all keeping all things in control, and a free SSL encryption for standard security. All technical support is available for making changes, and five professional email accounts are included too.
"I have tried other website companies, but this one is certainly the best. It brings efficiency to a new level of simplicity," says a recent client.
ExploreMyPC makes website pages load really fast. This saves time for visitors and is great for SEO as well. AWS hosting allows keeping all documents at one place, and there are free domains to save more money. For e-commerce stores, it's easy to start with a site with over 5,000 products to sell.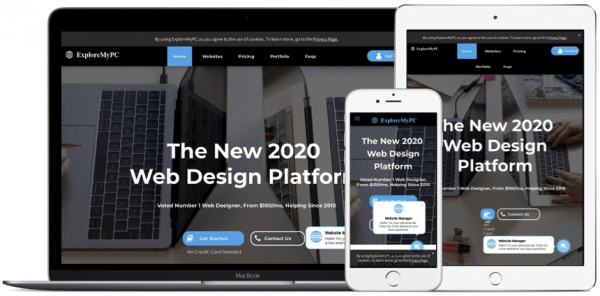 Customized designs need to not cost a lot. ExploreMyPC has a professional team to build a site keeping in mind Google's best practices. The designs are responsive for all devices, and the layouts are meant to drive customer actions that owners want to see or value. All sites are hosted on AWS with a 99.9% uptime.
An award-winning firm, with an expert team and guaranteed quality all at one place. ExploreMyPC is dedicated to serving the digital needs of small businesses. Also available are SEO and Local Listing for top rankings.
For more information, please visit: www.ExploreMyPC.us
Media Contact
Company Name: ExploreMyPC LLC
Contact Person: Julius Ryan, CEO
Email: Send Email
Phone: 877-497-1650
Country: United States
Website: http://www.ExploreMyPC.us