South Korean Firm, Ambitionem, Introduces The Momento, a Multipurpose Camera Bag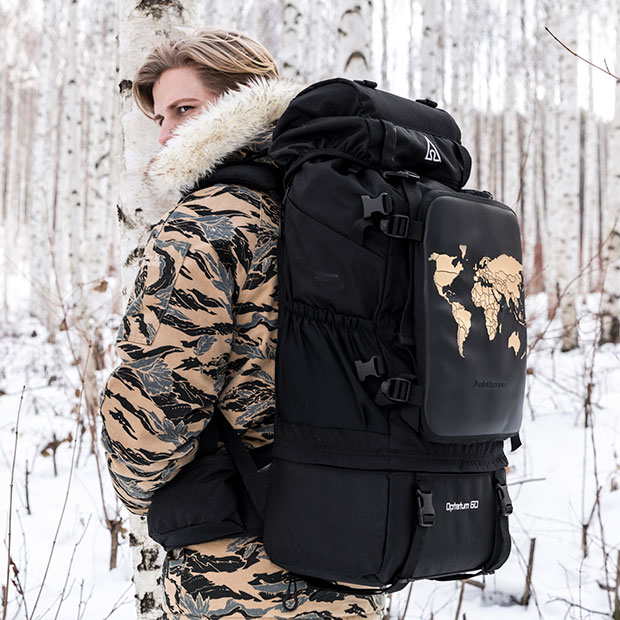 Ambitionem, a South Korean travel bag manufacturing company is introducing the Momento, a multipurpose and innovative camera bag.
The idea behind the Momento was influenced by the swiftness and spontaneity that comes with photography. With the side pouch appended to the bag, photographers can easily reach out and grab their camera to capture that perfect moment. The Momento is as durable as it is efficient, with paddings for utmost protection for the camera and partitions for maximum use of storage.
According to the company CEO, Kim Sung Bin: "Travelling can be difficult, especially with a heavy bag. So we got rid of all unnecessary parts and only kept the ones you need for the lightest experience you can get from a camera bag. We tend to check what kind of products we use on our faces, so why not our bodies? We chose to use Nylon Carbonate as our main material as it is durable, non-toxic as well as waterproof. The bag is composed of 11 different compartments with one being adjustable partitions which can easily be put on and off with the buckle feature. This way photographers can adjust what they will carry freely without having to worry about it fitting in. The inner mesh cover protects any equipment from falling out, it can be easily taken out by using the zipper attached to it."
The Momento also comes with the distinguishing feature of being the lightest camera bag in the world with little to no unnecessary parts. With that, the bag is fully waterproof to protect the user's gear from even the most extreme types of weathers. Allowing photographers to fully focus on their shoot.
What makes the Momento Stand out from other camera bags, amongst other features, is the quick camera access feature. This feature allows the user to access the main camera in just 3 seconds, such that the user will never miss the perfect photo ever again!
Ambitionem is also proficient in manufacturing other travel bags. Speaking about his company's mission, Kim, said: "Our mission is to help the young people dream of the journey around 5 oceans and 6 continents of the world under the slogan of "Backpackers, be ambitious." Ambitionem seeks for innovative design and topnotch functionality. Our main offering is "Worldmap Backpack" that marks the country you have travelled, and we also make the best travelling products including suitcase backpack, camera bag, and suitcase."
Media Contact
Company Name: Ambitionem
Contact Person: Cindy
Email: Send Email
Phone: 302-322-6814
Country: South Korea
Website: https://en.ambitionem.com/index.html