FlipMart Launches Discord-Based Community of Experts, Technology & Tools Focused on Flipping Products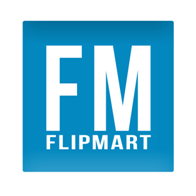 Recent global events have shown just how profitable flipping products can be for those who have the knowledge and resources to make flipping work. The new membership community FlipMart opens the door to flipping success.
July 6, 2020 – With skyrocketing online shopping, social distancing and the closure of many public businesses, flipping products has become an explosive trend for those with the right information, skills and technology. With demand for many products so high they never stay in stock for more than minutes, the opportunity for product flippers to succeed is wide open.
In exciting news in this area, FlipMart has recently announced its launch. FlipMart is a Discord-based community that combines industry experts, technology, and tools to help members succeed flipping products. To celebrate its launch FlipMart is offering a 30-day trial membership for free so interested people can see the value the community delivers first-hand. The enthusiasm surrounding FlipMart is high and rising.
"Our experts have made money flipping for years. They are delivering inside information on what to buy and how to sell," said Adam Golob Co-Founder of FlipMart. "There are millions of dollars out there waiting for those who want to develop a second income or who are interested in learning the skills to flip products like the professionals. The membership pays for itself many times over by using the knowledge and tools in the community to take action."
The founders of FlipMart have over two decades of combined experience flipping tickets, sneakers, gaming products, collectibles, trading cards, and streetwear to name just a few niches.
Currently, after the free trial membership to FlipMart is available for $25 a month. The early feedback for the community has been passionate.
"After being laid off from my hospitality job, I needed to find something quickly to provide for my family," said a new member of FlipMart. "The tools and the staff helped replace the income I earned in my bartending job. In fact, I've made more money flipping than I do working."
Discord, a free chat app designed for gamers, has been rapidly growing since it launched in 2015. According to the company, it has 250 million user accounts, about the same as Fortnite, plus 14 million daily active users, which is more than business chat-app Slack.
For more information and to join for a free trial be sure to visit https://flipmart.io.
Media Contact
Company Name: FlipMart
Contact Person: Adam Golob
Email: Send Email
Country: United States
Website: www.flipmart.io