Hit-Maker, Producer and Author Jeanette Coron Releases 'Coronation' Music Album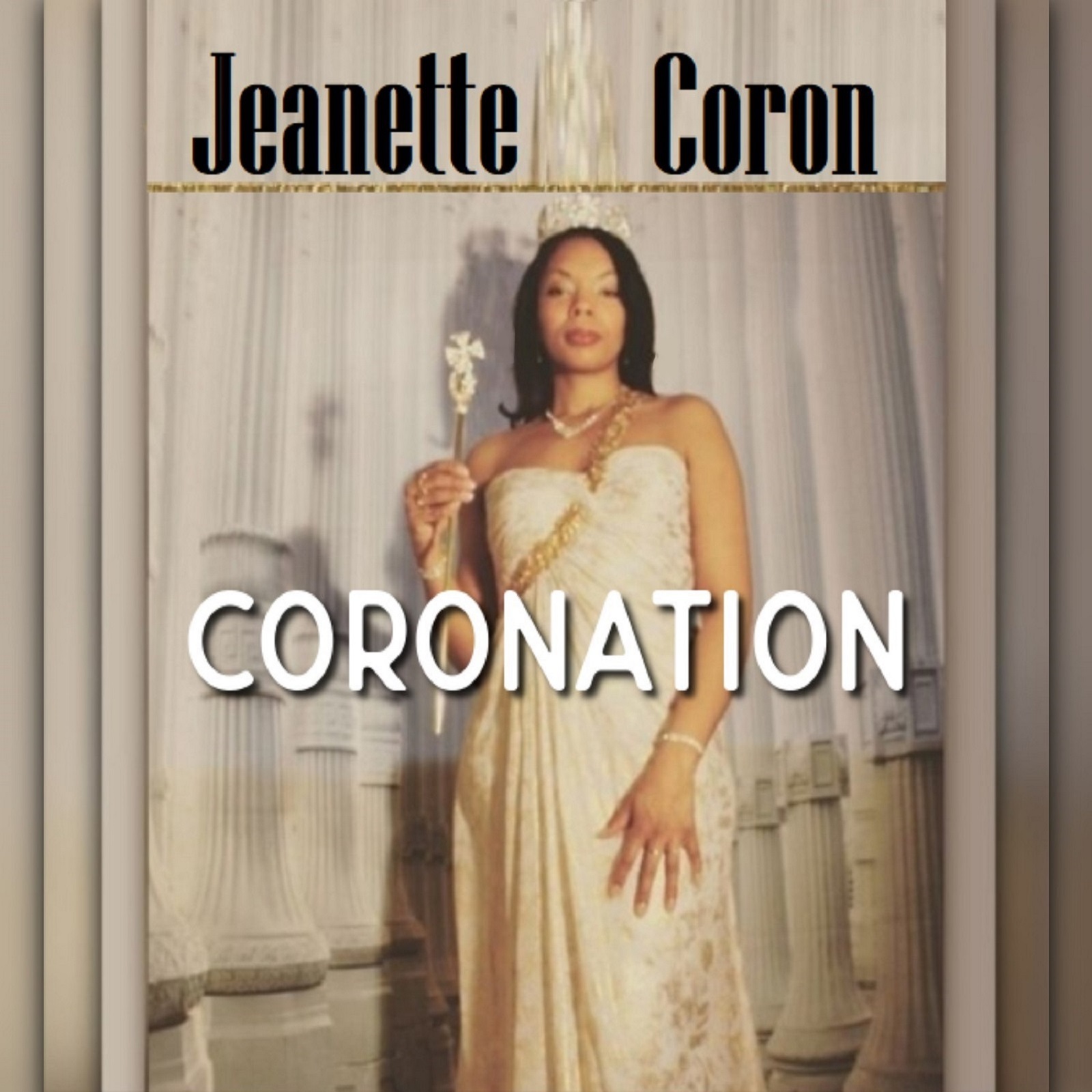 The Author, Blogger, Songwriter and Producer Jeanette Coron recently released her newest music album 'Coronation'.
Jul 07, 2020 – After headlining the music industry with her latest music tour and releasing a new book called 'Destined for Greatness'; Jeanette Coron has now also released her newest music album called 'Coronation'.
The music album contains a variety of soulful, passionate and catchy songs, many of the songs which Jeanette Coron has fully written, composed and produced herself. Other songs on the album has been produced by producers who's worked with artists such as J. Lo, Sia, Ashanti and 50 Cent to name a few. Knowing full well the success of the albums of these artists, she is an Emerging Artist and a Rising Star to watch.
The artist has been quite busy on her music album, books and various creative projects, but even with her busy schedule she continues to be as passionate as ever with her music and writing career. It is something to be expected from an artist who's received guidance from industry professionals who's worked with artists such as Katy Perry, Miley Cyrus, Meghan Trainer and more.
Jeanette was inspired by a quote she read by Leo Buscaglia which says: "Your talents are God's gift to you, what you do with those talents is your gift to God." The quote was Jeanette's inspiration to use her talents and gifts, which now seems to embody in her new book and music album.
Her music album is now available on iTunes and most online music stores. Her book 'Destined for Greatness' is available on most of the major book outlets in the country.
About Jeanette Coron:
Jeanette Coron is a Singer, Songwriter, Composer, Producer, Hit-maker, Blogger and Author. She grew up attending the local dance and theatre group, and her passion for music and entertaining grew bigger. She's an author who has published several books; among them are the books 'Don't Judge a Book by its Cover' and 'Destined for Greatness'. She also has another upcoming book called 'Diamond in the Rough, Lessons Learned on the Way to Success.'
She has published several music albums, among them are the music album called 'Not That Kind of Girl', 'Coronation' and an EP called 'God is Gracious'. She has been on a music tour, been featured in newspapers, published several music videos and she also writes and composes music for other artists.
For more info about Jeanette Coron please visit www.jeanettecoron.com.
Media Contact
Company Name: Coronation Records
Contact Person: Jeanette Coron
Email: Send Email
Country: Norway
Website: www.jeanettecoron.com