SANUWAVE's Acquisition Of Celularity's UltraMIST® Ultrasound Healing Therapy Can Be A Transformative Event In 2020
With the planned acquisition of Celularity's UltraMIST® Ultrasound Healing Therapy set to close, SANUWAVE (OTCMKTS: SNWV) may enjoy the most transformative period of growth in its history. The deal is expected to deliver an immediate revenue boost to SANUWAVE from more than 900 UltraMIST® customer accounts. Other benefits and assets that come with the acquisition include a trained sales force that creates immediate opportunities through cross-selling its own dermaPACE® device and exclusive partnership rights for Celularity's wound care biologic products. The deal is scheduled to close in July of this year, and the combination of assets can position SANUWAVE as a leading provider of advanced wound care solutions that improve clinical outcomes across the continuum of care.
SANUWAVE is no stranger to the wound-care treatment sector. The company is already considered a leading shockwave technology company focusing on an estimated $10.8 billion market opportunity by developing and commercializing proprietary regenerative technology to treat tissue, musculoskeletal, and vascular structures. The assets from the Celularity deal only make the company stronger and will help leverage the strength of its own FDA cleared focused shockwave device dermaPACE®.
It also sets the stage for near-term growth once the deal is finalized later this month. Here's why.
Growth From dermaPACE®
Ahead of the acquisition, SANUWAVE's dermaPACE® has been the primary asset for the company. The FDA-cleared dermaPACE® for the treatment of diabetic foot ulcers and SANUWAVE launched the device in the U.S. in early 2019. Speed and effectiveness are highlights of the focused shockwave technology, with treatment sessions lasting less than 7 minutes and promoting quick and effective healing by activating biologic signaling and angiogenic responses. Although the device is initially cleared to treat diabetic foot ulcers in the U.S., SANUWAVE plans to pursue the clearance for treatment of adjacent wound indications, such as venous leg ulcers, arterial leg ulcers, pressure ulcers and post-operative wound healing defects.
The benefits from the dermaPACE® system have helped build new and existing relationships with leading medical facilities. The system is now certified for use to over 300 clinicians across the world. Advantages of dermaPACE® compared to the current standard of care for ailments such as diabetic foot ulcers show that the device is significantly more effective and safe to use with other treatments.
Now, that device is only a part of the story. SANUWAVE is expected to capitalize on the recent acquisition of cell therapeutics company Celularity's UltraMIST®, a low frequency, non-contact ultrasound energy device that works to promote wound cleansing and healing. Additional value-driving assets in the deal include exclusive licensing of Celularity's wound care biologic products, Biovance® and Interyl®, which are both excellent additions to the scope of dermaPACE® and SANUWAVE's addressable market.
And, as noted above, the accretive value-generating capacity behind Celularity's UltraMIST®
is what may be the game-changer for SANUWAVE going forward.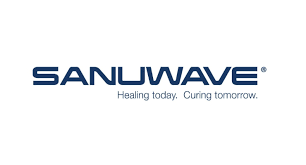 SANUWAVE Can Capitalize On Portfolio approach to the Continuum of Care Treatment
Although dermaPACE® is a capable standalone device, UltraMIST® puts SANUWAVE in a better position than ever to capitalize on a substantial wound-care market opportunity. Also, the addition of a 25-person team of wound-care professionals and a customer base of nearly 900 registered accounts will likely drive market development momentum and place itself in a position to potentially provide improved patient outcomes over the current standard of care.
Moreover, the products gained from the Celularity transaction will provide SANUWAVE with a comprehensive healing platform that can address the entirety of the healing process. Not only does this help to maximize revenues for the company, but it also offers clinicians and patients a proven suite of treatments that have been carefully designed to safely work with each other from initial wound discovery to closure. That type of service and treatment is unique to only a small handful of companies.
Celularity's UltraMIST® therapeutic device expands market opportunities by being approved for use in the US for all acute and chronic wound indications. The device uses a low frequency, non-contact ultrasound energy that works to remove bacteria and inflammatory cells while promoting healing. It is also easy to administer in any type of clinical environment and is especially unique because, as the device never touches the wound surface, the treatment is entirely pain-free.
Because of its pain-free treatment advantages, patients who are already suffering from painful chronic ailments would no longer need to dread visiting the clinic. Also, considering the device is already FDA approved for diabetic foot ulcers, pressure ulcers, venous leg ulcers, deep tissue pressure injuries, and surgical wounds, a substantial addressable market is in place that would likely appreciate the alternative to currently available treatment options.
When looking at SANUWAVE in a before and after the acquisition perspective, it's a tale of two companies. Alone, SANUWAVE has good assets. Combined with UltraMIST®, they move to a higher level of excellence in the chronic wound-care treatment market. And while the company has not offered specific revenue guidance, looking at the two's market position provides an optimistic picture of where the company will be positioned once the benefits of the deal are fully integrated.
Other assets may provide more opportunities in the near term.
Two Biologic Assets Add To Value Proposition
Two other assets coming from Celularity will enhance the company's potential to provide a comprehensive wound care platform. They are Biovance® and Interfyl®.
Biovance® is a flexible human amniotic membrane allograft that adheres to a wound and provides a natural foundation that can jumpstart wound healing. The technology makes use of cells and proteins that work to create a functional extracellular matrix that can significantly expedite tissue regeneration. The flexible adaptability of Biovance® makes the treatment easy to use with wounds of any size or type. Also, with a room-temperature shelf life of five years, the technology could provide physicians with a practical, effective, and preferable treatment.
The second biologic, which can work in combination with UltraMIST®, and dermaPACE®, is Interfyl®. Interfyl® is designed to replace damaged soft tissue and assist the healing of insufficiently developed connective tissues. The product is available in both liquid and particulate forms.
As a package, having access to Celularity's Interfyl®, Biovance®, and UltraMIST®, place SANUWAVE in a better position than ever to capitalize on a massive market opportunity. It also positions the company to offer one of the most effective and all-inclusive wound care solutions that may take a share of the global advanced wound care market. Some of that gain may come from companies like 3M Company (NYSE: MMM) and Johnson & Johnson (NYSE: JNJ), who primarily treat symptoms or provide antiseptic dressings to cover the wounds. SANUWAVE is taking the opportunity further with complementary energy transfer devices proven to be effective and safe.
Value-Driving Momentum From A Comprehensive Product Portfolio
What should not go unnoticed is that the agreement between SANUWAVE and Celularity provides a working portfolio that can effectively address the entirety of the wound healing process. This is an enviable position within the wound care industry as few, if any, competitors can say they can provide the same comprehensive, start-to-finish treatment as SANUWAVE. Moreover, because of the compatible and complimentary use of dermaPACE®, UltraMIST®, Biovance®, and Interfyl®, SANUWAVE not only provides an effective treatment from wound discovery to closure, they can offer these treatments with clinically demonstrated improved responses over the current standard of care.
The combination of SANUWAVE and Celularity's wound-care assets can also be a long-term value proposition. Beyond providing effective treatment to patients now, the company's potential for future growth and scaling can expand upon approvals of additional treatable indications with dermaPACE® in the coming quarters. Also, because of the low overhead associated with this acquisition and market development program, SANUWAVE is planning for the expansion of its platform to one day become the comprehensive standard of care for nearly any wound indication.
As noted, the particulars of the planned acquisition of certain Celularity wound care assets may ignite a transformative event for the company. Along with the accretive near-term revenue growth, the assets offer considerable potential for further growth in the long term.
For now, though, the known benefits are clear. The complementary nature of the two portfolios will widely broaden SANUWAVE's treatable market and grant the company access to the over 900 clinicians using UltraMIST® and Celularity's biologic products. Notably, the initial growth spurt can come quickly, as the combined portfolio of products requires no technological changes or updates to work with one another. And, with very little need for additional capital expenditure, the focus can be purely set on market expansion.
Thus, while the market waits for some potential revenue guidance for what the deal brings, a back of the napkin diagram shows that the combined assets that SANUWAVE will have in its portfolio are impressive. They will likely provide near-term accretive growth that can expose a market-cap that many believe is significantly undervalued. For now, investors are being told "why" the deal makes sense, and it does. But, the more significant milestone that investors want to hear in the coming weeks is the "I told you so" commentary from management that puts the value of this deal in plain sight.
Once that happens, the window of deep value opportunity may start to close.
Disclaimers: Blue Hawk Media, LLC is not operated by a licensed broker, a dealer, or a registered investment adviser. It should be expressly understood that under no circumstances does any information published herein represent a recommendation to buy or sell a security. The information made available by Blue Hawk Media, LLC is not intended to be, nor does it constitute investment advice or recommendations. The contributors may buy and sell securities before and after any particular article, report, and publication. In no event shall Blue Hawk Media, LLC be liable to any member, guest or third party for any damages of any kind arising out of the use of any content or other material published or made available by Blue Hawk Media, LLC, including, without limitation, any investment losses, lost profits, lost opportunity, special, incidental, indirect, consequential or punitive damages. This article and its release to syndicated outlets have been produced through the engagement of a third party, SANUWAVE, Inc., who has hired Blue Hawk Media, LLC to prepare a research and video report for SANUWAVE. The company has compensated Blue Hawk Media, LLC three-thousand-five-hundred dollars to prepare original content, video production, and syndication services. Soulstring Media Group acted as the syndication agent for this release.
Media Contact
Company Name: Blue Hawk Media, LLC
Contact Person: Jacob Ellison
Email: Send Email
Country: United States
Website: https://www.soulstringmedia.com