Hip-hop artist Bj54321 releases his latest album "Mr Fantastic" on leading music platforms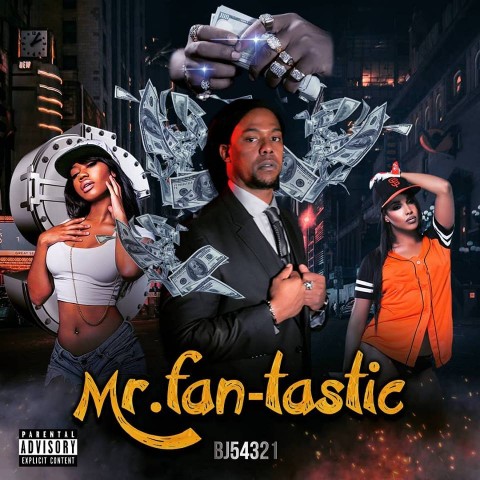 Based out of Tampa, Florida, Stanton Benjamin Cooley Jr. AKA Bj54321 is a multifaceted artist from America. The hip hop artist and music producer is bringing in a raw and unique sound of his own in the music industry. BJ54321 has always been surrounded by music, and has been rapping and writing music since the early age of 7 years. He always found himself drawn towards different rhythm and beats, which ultimately led him to take the path of music as his career.
2014 was the year that exposed the shining star BJ54321 to the world. He released his first-ever mixtape that called out for attention from all across the globe. His first mixtape started to hit radio stations and everybody fell in love with this rising artist's majestic music. There was no looking back for Bj54321 after that. He has only evolved with time ever since and has continued to make great music for his listeners.
Bj54321 has many elating songs up his sleeves that have not ceased to amaze the world with upbeat music and powerful lyrics. Some of these songs are "Buss a Play", "Early Bird", and "My Life". But the artist's latest release "Mr Fantastic" has hit everyone differently. "Mr. Fantastic" is the latest album by Bj54321, which consists of 16 power-packed songs. This album was released on April 30, 2020, and has been winning the listeners' hearts ever since. Some of the tracks from the album that had especially captured everyone's attention are "Free", "Unique", "Stay Grinding", and "My Shoes", that truly encapsulates the artist's innate ability to make perky and vivacious music. Each track on the album is a masterpiece, handcrafted by the artist to make nothing less than perfect.
Over the years, Bj54321 has earned a loyal and supportive fan base from not only Florida but all over the world. He has worked with many amazing artists from the industry including Juvenile, Ace Hood, Rick Ross, Gun Play, Gucci Mane, PeteyGunz, and DMX. His music is a perfect amalgamation of exhilarating music and free-flowing, yet powerful lyrics. The ardent and soulful music by Bj54321 will leave you craving for more. Through his music, Bj54321 wants to spread positivity in the world and bring a smile to people's faces.
Bj54321 is thankful to all the fans that support him and motivates him to keep going ahead. He urges them to stay tuned as a lot of good music is on the way.
Listen to the album "Mr. Fantastic" now on Apple Music.
Media Contact
Company Name: LIFT OFF ENTERTAINMENT
Contact Person: BJ54321
Email: Send Email
Phone: 8133990288
Country: United States
Website: liftoffent.com