Hip hop artist AutiMatic releases his album ".38 & 1/5th" encompassing the stages of his depression and anxiety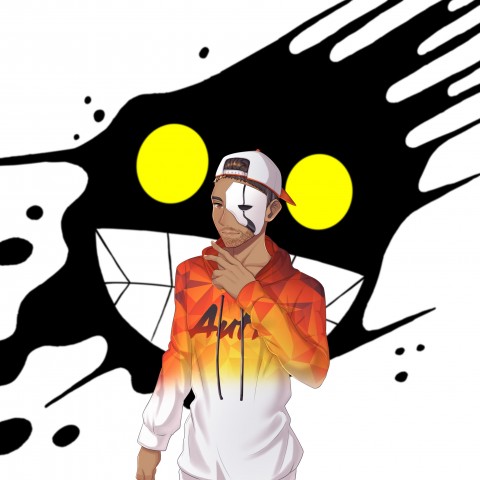 An independent recording artist from Newark, New Jersey, AutiMatic is a hip hop and rap artist who has been making music for 13 years. Finding the middle ground between writing and rapping from the '90s, and modern production styles, AutiMatic has successfully established a unique sound of his own.
AutiMatic recently released his latest album titled ".38 & 1/5th", on April 28, 2020. This album is a collection of 15 elating songs, encompassing every stage of depression and anxiety that the artist had to go through in his life. AutiMatic mustered his feeling and emotions into words for each song on this album. The songs on the album include Out ya Feelings, High, 151, Do it Right, Poison Jam, Beauty & the Beast, along with 9 other astounding tracks. While working on this album, the artist was dealing with a tough time, but he didn't let negativity take a toll on him, and he completed the album successfully. ".38 & 1/5th" is a work of art that is a projection of the artist's knack for good music and rhythm.
AutiMatic takes inspiration from his brothers Thirteen, PoetMagic, and Benn Gremm to do music. The four brothers once got into a rap battle, where AutiMatic was significantly the weakest. What started as fun banter, compelled AutiMatic to take writing more seriously, as he didn't want to be boxed into that lane. He started honing his skills, and eventually become the great artist that we all know as AutiMatic today.
Telling about his musical journey, AutiMatic says, "I started out recording over a laptop with a headset in Po's bedroom, to gradually getting access to people with more appropriate setups and equipment. Now, look at me. In a rap group with 3 of the illest versatile bar heavy artists I know, I am recording in a professional studio. Everyone raps these days. But I'm not in this to exploit the craft for money and fame. This is just an outlet to help me deal with my depression and anxiety, keep me out the streets, and hopefully touch more people around the world."
AutiMatic likes to define his music style as 'Rappity Rap". His main focus is on lyricism, flows, punch lines, metaphors, entendre, rhyme schemes, cadences, and substance. He lives by the motto "Go Hard or Go Home". He believes in giving a hundred percent in whatever project he picks up, and completes it with full enthusiasm and energy. Music has helped him get through a difficult time in his life, and with his music, he wants to do the same for other people.
Listen to the album ".38 & 1/5th" now on Apple Music.
Media Contact
Company Name: Warhead Warehouse
Contact Person: Dennis Thompson
Email: Send Email
Country: United States
Website: open.spotify.com/album/0i2OChijW5oIGXXogdILqe?si=kGKuUK00Q_Wp9u1yDOZPdw