Certified Professional Life Coaches and Bestselling Authors Release Book Aimed at Making Military Marriages Succeed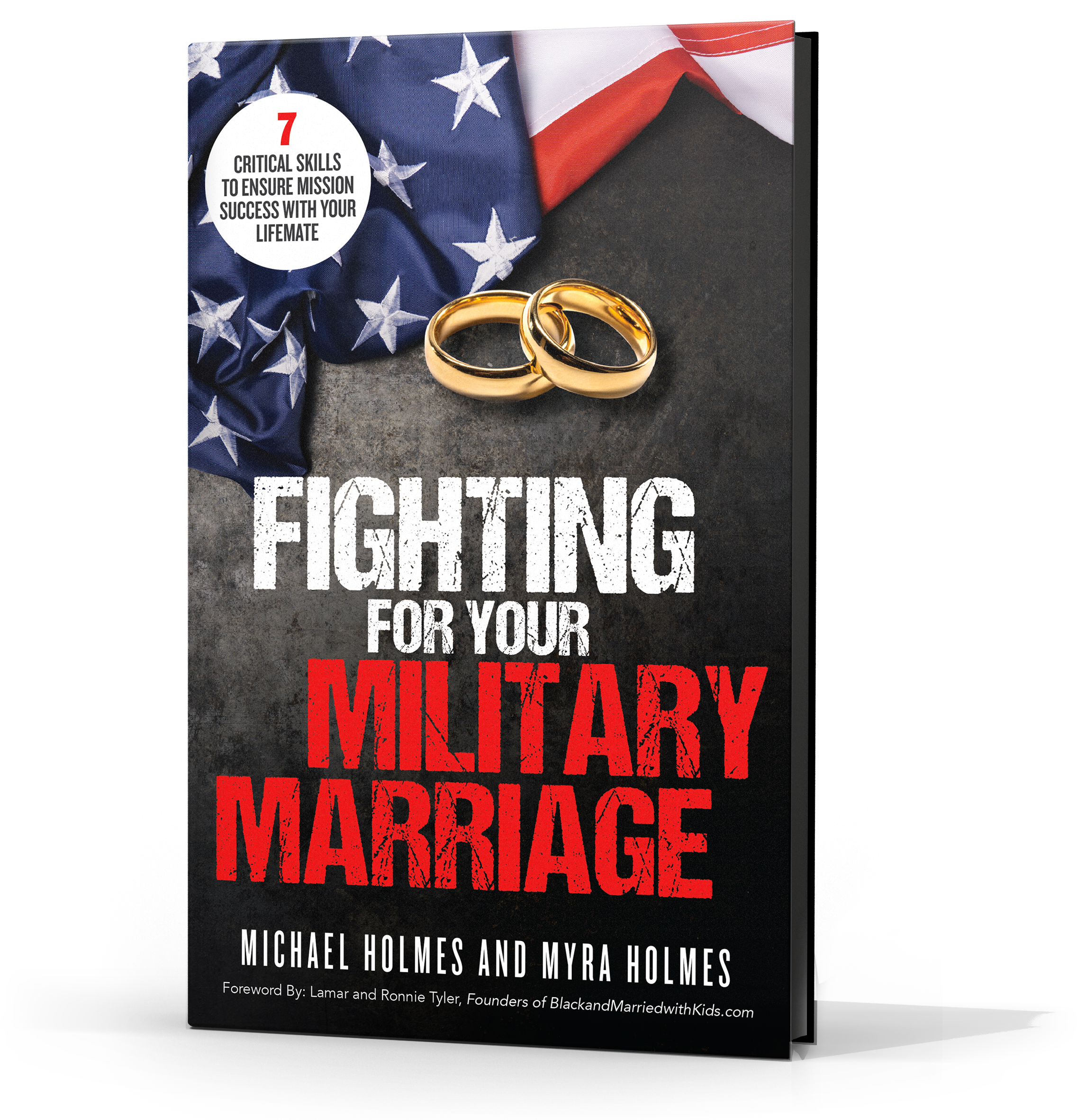 Strong, loving, and passionate marriages don't happen by chance; they require work. To show spouses how they can overcome the challenges in their relationship, live up to their vows, and love each other for life while raising children, working multiple jobs, or even managing the demands of military life, Michael and Myra Holmes have released Fighting for Your Military Marriage: 7 Critical Skills to Ensure Mission Success with Your Lifemate.
YORKTOWN, VA – July 10, 2020 – In Fighting for Your Military Marriage,life coaches and bestselling authors, Michael and Myra Holmes, have combined the wisdom they've acquired after nearly four decades as husband and wife, twenty-seven years of military service, and two decades of coaching couples to show spouses exactly what they need to know to make their military marriage work. This indispensable tool will provide military lifemates with the knowledge needed to complete their marriage mission.
"What you believe is possible for your marriage will determine how you behave and the results you get. If your marriage is struggling, it can become good. If it's good, it can become great. If it's great, it can become exceptional. However, all of this is only possible when you believe you can make it happen and you take action to prove that belief to be true," says Michael and Myra.
The topics covered in Fighting for Your Military Marriage,such asopen communication, becoming selfless, and setting boundaries, are intended to provide a clear path to marriage success. Written in a friendly yet firm tone and bursting with practical tips, exercises, and resources, Michael and Myra have penned a guidebook that will aid couples in transforming their marriage from struggling to phenomenal.
Fighting for Your Military Marriage will motivate willing husbands and wives to continue to put forth the effort required to survive pitfalls and enjoy their lifemate for a lifetime. "Marriage is hard work. You have to decide to uphold the vows you made to each other before God, your family, and all your witnesses. These choices will boost your chances of success from fifty percent to nearly one hundred percent."
Michael and Myra Holmes are certified professional life coaches, certified specialists in marriage enrichment, and certified prepare/enrich facilitators. Married for nearly forty years, they are the CEOs of LifeM8Z. Their mission is to guide couples in removing barriers to intimacy, commitment, passion, and love by using their tailor-made process designed to help military couples achieve successful marriages. Michael and Myra's articles, blogs, videos, and speaking events have transformed thousands of couples.
Published by Purposely Created Publishing, Fighting for Your Military Marriage: 7 Critical Skills to Ensure Mission Success with Your Lifemate is now available for purchase at www.LifeM8Z.com.
Media Contact
Company Name: Purposely Created Publishing Group
Contact Person: Shani McIlwain
Email: Send Email
Phone: (888) 949-6228
Country: United States
Website: www.publishyourgift.com