Allanah Jeffrey's New Single Hits Top 200 iTunes Pop Charts in The U.K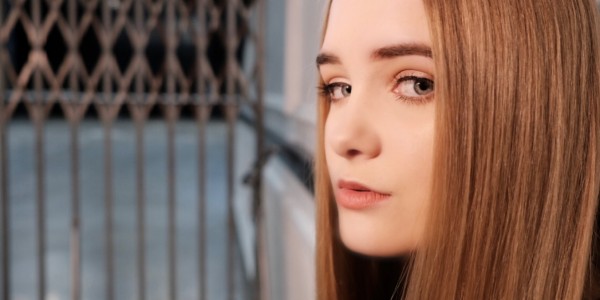 Originally from Canadian Prairies, Allanah Jeffrey is a young talented artist, who is currently residing in Winnipeg Manitoba. Allanah is known for her flamboyant stage performances and has performed with some of Canada's best artists. What most artists aren't able to achieve in half of their career span, Allanah has successfully achieved at just the age of 16.
Allanah has over 500k online streams on leading music platforms, as many as 100 dates across North America, along with a US tour, that she has acquired at such a young age. She loves to create music that is an amalgamation of Rock 'N' Roll beats and pop melodies.
Allanah recently released her latest single titled "Fake Life" on all leading music platforms, on June 4, 2020. Just within a few days of its release, this song has reached number 113 on the U.K iTunes. "Fake Life" is a soothing and soulful track, made for light listening. The guitar, on top of the artist's majestic vocals, has given an enchanting touch to this song. "Fake Life", with its captivating music, will take you to places you never knew existed. This song is a masterpiece, handcrafted by the artist to make it nothing less than the best.
The love that Allanah receives by her fans on her music is no wonder and is evident in the comment section of the songs on her YouTube Channel. "You really are extremely talented. Wow; this was honestly so fun to listen to! Vocals were fantastic, per usual, and the guitar parts were seriously awesome. I'd be very impressed (but not really surprised) if you played all of those parts yourself as well Please stay confident, enjoy the day, and thank you for sharing your art with us," says the comment by Nick, on Allanah's latest single.
Allanah has always been into music since she was a little girl. Singing was her passion from the beginning, but her love for playing instruments crept in overtime. She started to perform at an early age of 6 and has been honing her craft ever since. With her confidence and enthusiasm, Allanah is sure to take over the world in no time.
Allanah is thankful for all the fans who have showered her with love and support and motivated her to make amazing music. She urges her fans to listen to her latest single "Fake Life" as it is very close to her heart and the listeners will surely love it.
Listen to "Fake Life" now on Spotify.com.
Media Contact
Company Name: Parkbench13 Inc.
Contact Person: Allanah Jeffey
Email: Send Email
Country: Canada
Website: allanahjeffreys.com