Women's Essential Care Free Online Summit to Tackle and Address the Covid Impact on Women
The soon to be live Women's Essential Care Summit is coming at a most appropriate time, when women in particular are feeling down and under stress amid a prolonged pandemic crisis. The free virtual summit, hosted by Nichole E. J. Ruffin, the founder of Caressence Therapeutics, LLC, will touch upon the emotional, financial, mental, physical and spiritual aspects of suffering that women are going through worldwide.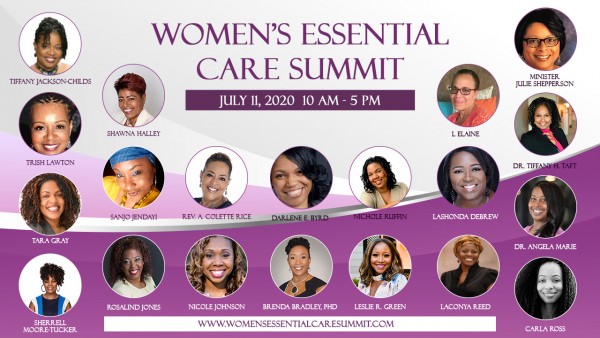 Women are caregivers, but also need regular self-care routines. The Covid crisis has impacted the entire world, and as caregivers, women are feeling the stress in mass proportions. Are there any remedies? What can women do to begin to feel normal? Are there others undergoing similar experiences? These and many other issues will be addressed in this free virtual summit for women.
"Through this summit, we are bringing together some of the most phenomenal women in the health and wellness industry. Participants at the summit will get to know about strategic solutions meant to help them nurture courage, confidence and clarity, and be their usual selves again," says Nichole E. J. Ruffin.
After attending the summit, women participants will know when it's best to delegate, and learn to acknowledge their emotional concerns. They will be able to fight against procrastinations and also the desire to be perfect. They will learn to invest in themselves, and on a physical level, release toxins and lose weight. Healing through release, meditation and more, this summit will open the eyes to a world of therapeutic, relaxing and self-care routines.
Nichole E. J. Ruffin is a multi-talented woman, and holds a B.S. degree in Chemistry from North Carolina A&T State University and an Associate in Cardiovascular Technology from Howard Community College. She is a licensed massage therapist, and the creator of the 'Self-Care: 101' program.
Women's Essential Care Free Online Summit is the place to go and renew your mind!
About
Caressence Therapeutics LLC is a healthcare company established in 2006 and dedicated to helping people with pain and stress management as well as teaching natural health care solutions, Nichole Ruffin.
For more information, please visit: www.womensessentialcaresummit.com
Media Contact
Company Name: Caressence Therapeutics, LLC
Contact Person: Nichole E. J. Ruffin
Email: Send Email
Address:7211 Hanover Parkway, Suite D
City: Greenbelt
State: Maryland, 20770
Country: United States
Website: www.womensessentialcaresummit.com