The Republic Los Angeles Is A Unisex Street Wear & Lifestyle Brand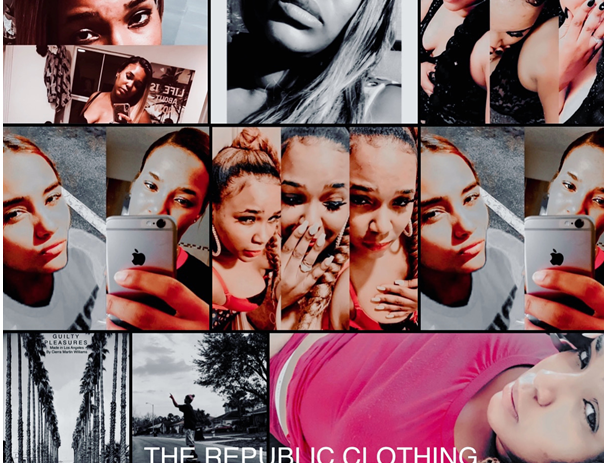 The Republic Los Angeles is a unisex streetwear & lifestyle brand created by fashion designer Cierra Martin Williams. Born Cierra Williams; in Akron, Oh, she knew that she loved fashion at a very young age. She would talk to her family about it often. She aspired to be a model and her mom would eventually take her to a model casting where the agency was very interested in her. She even sketched up her own designs all through high school.
At the age of 18 Cierra walked her very first fashion show for a women's line, that her uncle Joe Martin connected her with. Cierra launches her tee shirt line in Orlando, Florida. Her tee shirt design was a little complex, but yet simple, using glitter vinyl as the element to catch eyes on the garment. selling out in just 24 hours with her first collection, she knew she was onto something. She dropped her 2nd collection and sold out within 48 hours.
With its catchy designs and premium material Cierra would catch the interest of celebrities like Rae Sremmurd, Boyz II Men and rap trio The Migos. They loved the message and artistry behind each one of her tee shirts, and copped some themselves. She knew that her calling was to pursue fashion full time, so she did. In 2019, Cierra moved to Los Angeles California to expand her business. Upon getting there, she created different collections for The Republic Los Angeles.
The 1st collection would be its signature unisex collection that focused on different displays of the logo, the next collection is the Guilty Pleasures Collection, with its seductive tee designs and accessories that feature a fashion ski mask, that is also unisex. The last collection is The Glam Republic, a collection that would focus on metallics, matte colors & glitter vinyls, that's for women only. She threw a pre-sale with different sets in her 1st signature collection, that was only available to her affiliates, family and friends.
She has completely sold out on most of her styles and sizes. The Republic Los Angeles is set to re-launch again by late July of 2020 to the public. Also coming in 2021 the brand is expanding to kids line, with The Republic L.A Kids and a collection dedicated to her youngest daughter "Ce'lebrity Brielle."
To stay up to date with release dates, fashion shows, discounts and sales events visit their website: https://therepublicla.us/password to sign up.
Also follow The Republic L.A on ig: @we_are_the_republic https://www.instagram.com/we_are_the_republic/
Media Contact
Company Name: The Republic L.A
Contact Person: Cierra Martin Williams
Email: Send Email
City: Los Angeles County
State: California
Country: United States
Website: https://therepublicla.us/password