University of Texas Running Back Roschon Johnson Working out with Former Auburn Running Back, Brad Lester
July 13, 2020 – Former Auburn running back Brad Lester will be training University of Texas running back Roschon Johnson. As a quarterback, Roschon will continue playing tailback as he enters the sophomore year. He will also continue to play at the same position in the near future as well, as per Texas head coach Tom Herman.
A week before the season started, a string of injuries left Roschon rather thin when he was recruited at the No. 14 dual-threat quarterback in the 2019 class, as per news from 2475Sports. The training with Lester will help Roschon improve upon speed and explosiveness on the field.
Brad Lester is a well-known former Tiger's running back. Hailing from Lilburn, GA, Lester was noticed for his talent at the Parkview High School in 2003. He went on to play for Auburn between the years 2004-08, and his fame included playing for the winning team at four consecutive Iron Bowls between 2004-07. His career stats include 1,689 yards rushing, 19 touchdowns, and a highlight performance was during a 17-10 win for Tigers in 2007 with 98 yards against the Tide.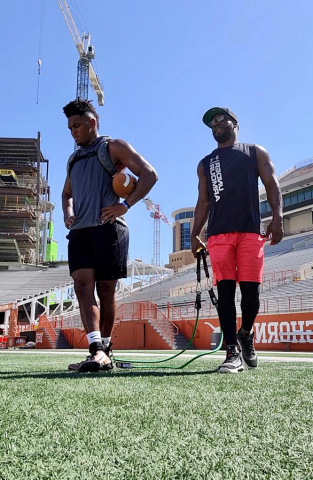 Although Lester missed out on the NFL, he has been busy training future stars with complete dedication and as the founder of Speed Genius. His aim is to be recognized as the best coach down South. He knows that it takes to win, like when he helped Panthers to their most consecutive wins between 2000-02. He has been in the training camps with Houston Texans and the Chicago Bears, and had a stint in Canadian football too.
Lester's experience and training acumen will play a major role in how Roschon Johnson performs in the upcoming games.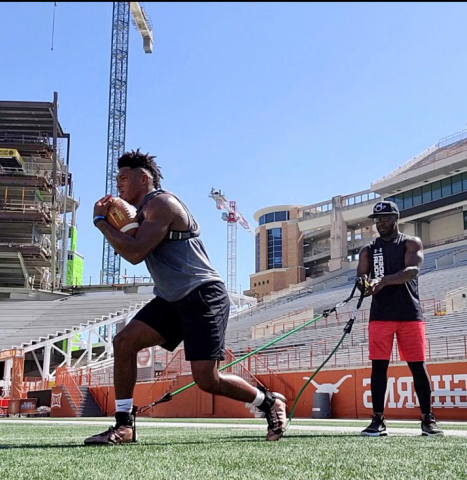 Media Contact
Company Name: Athletes Elite Performance & BLES CLOTHING
Contact Person: Brad Lester
Email: Send Email
Phone: 6786670079
Country: United States
Website: https://www.youtube.com/watch?v=ARKkthDYOYw&feature=youtu.be