Jeremy Molinar, CEO of Molinar Property Group features in Fort Worth Business 40 under 40.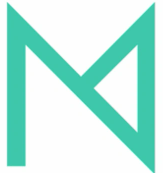 Molinar Property Group is among the top emerging companies in the construction business. The company was founded in 2014 by Jeremy Molinar and is not just a construction company; Molinar Property Group is a firm that offers its services in many forms, such as general contracting for a building, property development, and construction management. The diverse market sector is what makes Molinar Property Group the best in their business. You don't have to go to a different construction company to get a specific project done; instead, you visit Molinar Property Group and get all your construction needs fulfilled under one roof. The various market sectors covered by Molinar Group include industrial, commercial office, hospitality, financial services, health care, and religious services.
From ground up construction all the way up to property management, Molinar Property Group provides all the services.
History
Jeremy Molinar began his career working in the retail and restaurant industry as a project manager, where he gained quite a lot of experience & knowledge related to construction. That job led him to become a retail director where he was performing construction services for major industry sectors. Jeremy Molinar had a good amount of experience and knowledge, which helped a great deal towards his own company.
About the company
Molinar Property Group hires the best project managers they can get their hands on. The project managers at Molinar's are incredibly qualified, experienced, and have tons of knowledge about construction works. If that wasn't enough, Molinar trains all of its employees, project managers, especially with the latest software's for property management, in the department of construction management so that the operations while building a project goes as smoothly as possible. The project managers are trained to handle or solve any sort of issue they may encounter in a project.
No company can succeed without satisfying its customers. Molinar Property Groups' first and foremost goal is to maintain high standards in customer satisfaction. Molinar will provide its clients with unmatched customer satisfaction and effective communication. The real-time updates provided to their clients from the company makes working with them a treat.
The highly skilled management at Molinar Property Group also helps the customer improve their ideas or design. The company gives various other suggestions to the customers that will help them reduce their costs and not be a burden on their bank account. Molinar Property Group cares for your hard-earned money and will go out of their way to reduce cost so that their clients can be facilitated.
Molinar Property Group understands the needs and desires of their clients, and comes up with the best possible designs and techniques while keeping the industrial complexities in mind. The management at Molinar Property Group works together collaboratively to improvise and adapt to the requirements of each process. By doing this, they provide an experience to their customers, which is unparalleled to any other construction company in the market.
Media Contact
Company Name: Molinar Property Group
Contact Person: Jeremy Molinar
Email: Send Email
Phone: ?+1 817-918-9889
Address:4500 Mercantile Plaza Ste 108
City: Fort Worth
State: TX 76137
Country: United States
Website: https://molinarpropertygroup.com/