Trailer for new comedy series Bloomywood released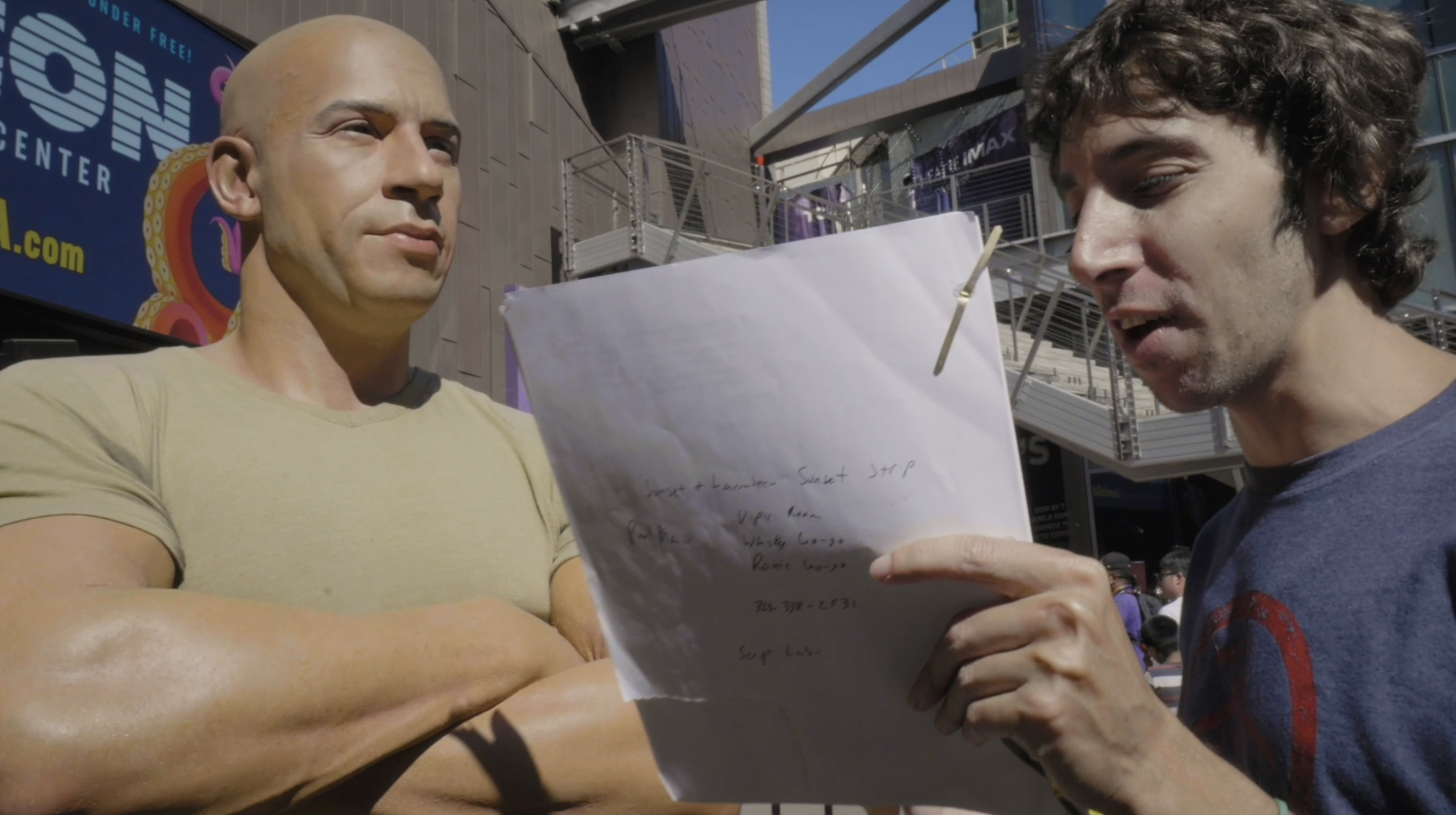 The series is now available on YouTube
Michael Bloomstein wants to write his life story for a major Hollywood studio. The only problem is he's never been to Hollywood … his life is uneventful … and he has no connections or money.
What he does have is an unyielding self-belief, and a willingness to do anything to succeed. As he chases his dream, Michael will see the highs and lows of Hollywood — and question if he really has what it takes to make it.
"Will Hollywood bring him down? Or will his unyielding optimism help turn Hollywood into Bloomywood?"
In the tradition of Curb Your Enthusiasm and Sacha Baron Cohen, "Bloomywood" uses a mockumentary format and man on the street interactions to explore the absurd realities of Hollywood and chasing your dreams.
The series was created by writers David Meyers ("We Will Not Be Silent" with Michael Shannon) and Taylor Gregory ("A Small Place"), and director Rory Leland — and features Meyers ("LA to Vegas," "Rainbow Ruthie"), Krishna Smitha ("Silicon Valley," "This Is Us") and Colleen Doyle (Second City mainstage, "Fresh Off the Boat").

Video Link: https://www.youtube.com/embed/KaFmTuPgK7Q
"My friend Taylor Gregory pitched me the idea last summer — and we started filming in late fall with his friend Rory Leland, who's really funny and a brilliant editor", Meyers said in a recent interview with VoyageLA. "Together, we created the show. "Bloomywood" tells the story of Michael Bloomstein, an actor and writer who comes to Hollywood to make a movie of his life: 'My Life A Saga'."
Although he's constantly turned down or passed over, he always moves forward with optimism and joy in his heart.
The show is part scripted but largely improvised. We were surprised at how many people wanted to engage with Michael on camera. And I think the reason is because Michael is full of optimism and hope — something that can be in incredibly short supply in Los Angeles.
Despite the challenges, Michael is determined to make the best of any situation. I think that's something people want to be reminded of. There are certain things we can't change — but we can change how we react to them.
Although COVID really hurt our production, I do think it's the most fitting time to release this show. We really want to make people laugh, and bring some joy and optimism to their lives in a dark time."
New episodes can be found at youtube.com/BloomywoodTheSeries
More info: www.Bloomywood.com
Media Contact
Company Name: OCTOBER COAST PR
Contact Person: Samantha Kristy
Email: Send Email
Phone: 0011 +61 3 99996034 ext. 314
City: SUNNYVALE
State: CA
Country: United States
Website: www.Bloomywood.com