Mom creates a solution to keep babies and toddlers safe from germs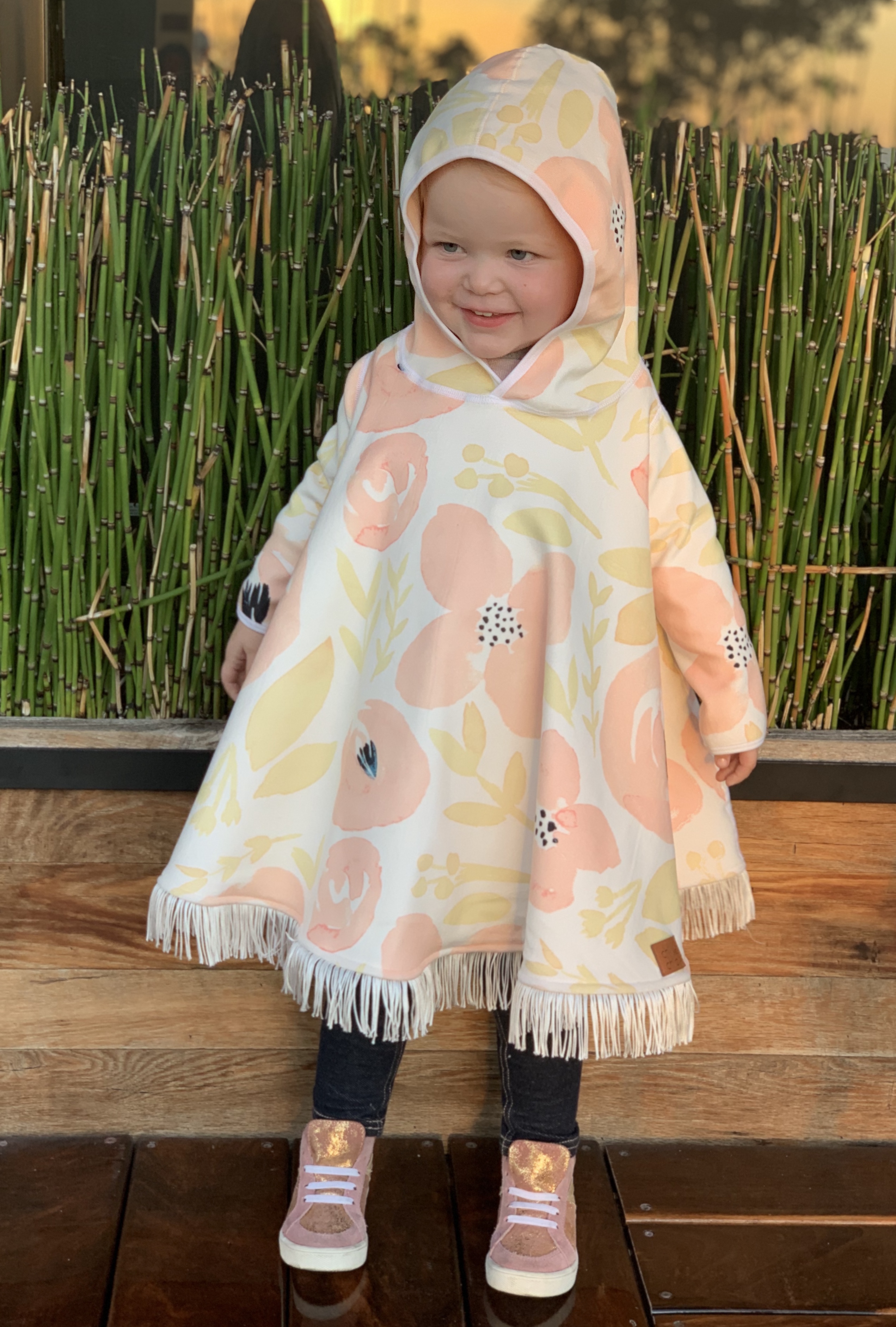 Cardiff, CA – October 15, 2020 – Now more than ever, parents are worrying about how they can keep their children safe and comfortable while out in public. As more public spaces begin to open around the country, more children will be exposed to dangerous germs. Popular online children's boutique, Chilly Child, has a solution to keep babies and toddles both safe and comfortable. The online shop has released their first full line of patent pending wearable blankets for babies and toddlers.
The Chilly Child is a parent's best friend. The wearable baby blanket keeps a baby warm and cozy as well as protecting them from germs in grocery carts, on swings and while out in public. The blanket covers most of a child's body while still allowing them to freely move around, unlike a swaddle. Parents do not have to struggle with buttons or zippers on wiggly little ones, saving time and making getting ready to go out easy and convenient. Parents choose a Chilly Child over other outerwear when they want to give their babies the necessary freedom of movement and comfort for an active lifestyle. Chilly Child is reversible and roomy to allow for growth and can be worn with additional layers. Chilly Child can be comfortably worn in the car, a stroller, over a baby carrier, in swings and in shopping carts.
The Chilly Child wearable blanket is available at the online children's boutique, Chilly Child. The boutique recently released new designs in stylish and colorful options making the blanket not only convenient and safer for children, but the perfect baby shower, birthday or Christmas gift. The blanket can be ordered online and shipped anywhere in the U.S.
The Chilly Child winter collection includes long sleeved and hooded versions with several reversible patterns and solid color combinations. The garments that Chilly Child sells are made of the softest, high-quality fabrics and come in beautiful, fashionable designs. The fabric is Oeko-tex certified for safety and the super soft blanket material and fringe are a perfect sensory item for babies and toddlers.
"Being a mom is not easy," explains Chilly Child founder and mompreneur Brenna Olsen. "We are thrilled that we can give moms one less thing to worry about – the warmth and safety of their children. The Chilly Child blanket is easy to use and eliminates the headache and stress of keeping a blanket on a wiggly baby. We are happy that we can contribute to the comfort of babies and toddlers by offering high-quality items that protect children from the elements while keeping them calm and soothed in their cozy wearable blanket. Our garments come in beautiful and on-trend designs, sure to make other moms ask where you got such a great wearable blanket! They are made with so much love and make the perfect baby shower or first birthday gift."
The Chilly Child site offers a selection of long-sleeved ponchos for ages 6 months to 3T. The wearable blanket comes in variety of patterns and colors. Parents can find the option that works best for their child quickly and efficiently by visiting the easy to navigate online store.
"We just released a sleeveless option for warmer weather that still keeps baby comfortable in cold stores or at the beach," explains Olsen. The sleeveless poncho works best for warmer climates while the long sleeve and hooded option works great for colder climates and chilly nights. The new collection includes adorable and trendy patterns on one side with a complimenting solid color on the underside."
The Chilly Child is made of a custom fabric blend which offers softness and stretch allowing the blanket to slip easily over a child's head. Every aspect of the Chilly Child was made with the child's comfort in mind. Parents no longer need to struggle to keep their children warm and cozy, Parents can bring the Chilly Child with them everywhere they go for an added level of comfort and convenience.
For more information about the Chilly Child wearable blanket options, please visit the Chilly Child online boutique.
To connect with Chilly Child on social media, follow them on Instagram @chilly.child
For more information, or to arrange an interview, please contact below.
Media Contact
Company Name: Chilly Child
Contact Person: Brenna Olsen
Email: Send Email
Phone: 1+858-442-6948
Country: United States
Website: https://chillychild.com