Latoya Baldwin Puts HR Leadership Expertise to Work for Women Experiencing Career Setbacks During the Pandemic
USA – October 19, 2020 – Everyone needs a reason to strive to achieve – both personally and professionally. For Latoya Baldwin, the "why" is her pint-sized mini-me, Taylor Grace, who has motivated her throughout a career in human resources that would be labeled "successful" by any measure. Now, this trusted advisor to Fortune 40 companies and senior leaders has taken up a new torch. With the launch of her namesake business, she says she's setting an example for her daughter and giving those who've experienced job loss the tools to get back their own "why."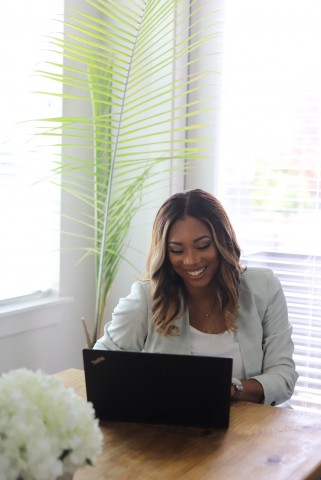 Latoya Baldwin – the brand and the businesswoman – offers a go-to website and social sites chock full of resources for professional women who have suffered career setbacks as a result of the pandemic. The sites offer a mix of career, lifestyle and motherhood tips and actionable advice interspersed with doses of fun, inspiring messages, relatable personal stories and smile-worthy photos with Taylor Grace.
The sites offer job search email templates, a guide to common interview mistakes, a blog covering a broad-sweeping range of topics like salary negotiations, how to ask for a promotion, self-care for single moms, how to build an emergency fund and much more.
Baldwin has the credential to back up the professional support she offers. She has built a solid reputation as a leader in talent acquisition and human resources development and is known in big league business circles for creating effective recruitment platforms and building high performance teams for major employers and their global initiatives. That ambition, hard work and natural talent have added up over the years to a current-day salary that is 800 percent more than what she earned a decade ago.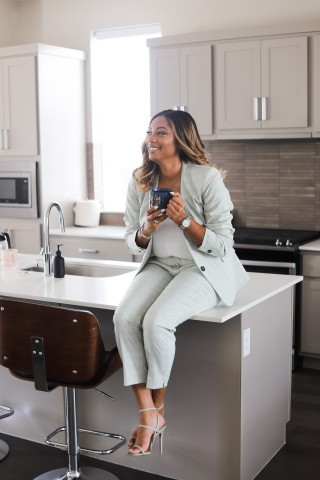 "Early on, I realized achieving business objectives meant first setting people up in the right roles – those they were good at, enjoyed, and set them up for ongoing advancement. I found I had a natural knack for aligning the two and I worked relentlessly to establish myself in the field," said Baldwin. "After my daughter was born, my priorities shifted a bit. I am still career-focused but I became increasingly intent on being a positive female role model, mentoring other professional women and using my skills to make a difference in the world. So, when the pandemic hit and unemployment started to skyrocket, I knew it was time to step up and share my knowledge with women displaced from their jobs."
Baldwin said her resources are for all women professionals but she especially wants to reach those recently unemployed due to COVID-19 or who are considering a career change.
"There are so many women out there who have a deep desire to become the best version of themselves, and that includes having a career they excel in and makes them feel confident," she said. "I hope I can help them to work toward their "why" during these challenging times and develop successful habits that lead to both job and personal growth."
For more information, go to www.latoyabaldwin.com or @thelatoyabaldwin on Instagram, Facebook or Pinterest.
Media Contact
Company Name: Latoya Baldwin
Contact Person: Press Department
Email: Send Email
Country: United States
Website: https://www.latoyabaldwin.com