TMOUNT CO., LTD., introduced SWAROVSKI RACKET, getting attention in the global market
Video Link: https://www.youtube.com/embed/dTuuxzXI9so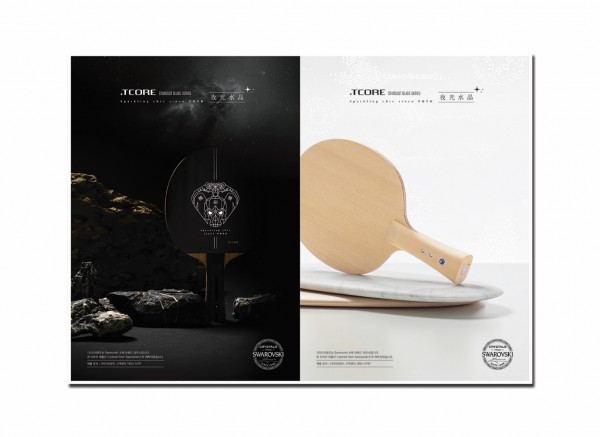 TMOUNT CO., LTD., a Korean table tennis product manufacturer, introduced the world's first luxury table tennis racket "TMOUNT SWAROVSKI RACKET" using the material SWAROVSKI CRYSTALS. As an official partner of the SWAROVSKI brand, the manufacturer produces its table tennis rackets with the100% genuine crystals to present the value and dignity of luxurious table tennis rackets to table tennis players.
You may be mistaken that this table tennis racket will only look luxurious and less functional, but the racket is expected to capture table tennis enthusiasts with its splendid appearance and proven performance, as the Korean table tennis legend, Kim Taek-soo, is sponsoring TMOUNT as a technical partner from a selection of materials to checking functionality. The rocket, which combines splendor and functionality, invites you to an upgraded world of table tennis.
Based on accumulated knowledge and long experience to manufacture table tennis products, TMOUNT is gaining the reputation as an excellent table tennis brand in recognition of the quality and expertise of its products through the OME production to provide products to world-famous table tennis brands. The brand is constantly striving to become a premium brand that produces high-quality products for professional players. Furthermore, the brand is investing in the steady research and development of table tennis rackets, taking into account the characteristics of table tennis of which sports equipment is sensitive to athletic performance, compared to other sports. Based on such a clear understanding of table tennis, the manufacturer makes the best effort to become a leader in the market with its products seeking the best quality.
TMOUNT plans to become a company trusted for quality and a global brand specializing in table tennis products, taking account into innovation and creation first. In addition, the company will take the lead in its own ping-pong culture by launching new products that others have not challenged, it will grow into a valuable company that always pursues the best quality. An official from TMOUNT said, "SWAROVSKI RACKET is a new product created based on our philosophy, so we expect that it will be very popular with many consumers in the future."
Media Contact
Company Name: TMOUNT CO., LTD.
Contact Person: Andy Kim
Email: Send Email
Phone: +82-01-3316-0282
Country: Korea
Website: https://www.gobizkorea.com/user/goods/frontGoodsDetail.do?goods_no=GS2020091797732&ctgryCode=S0700100060000&upperCode=M0700100000000&goodsNms=SWAROVSKI-TABLE-TENNIS-RACKET