HYGE is utilizing Mr. Checkout's Fast Track Program to reach Independent Grocery Stores Nationwide.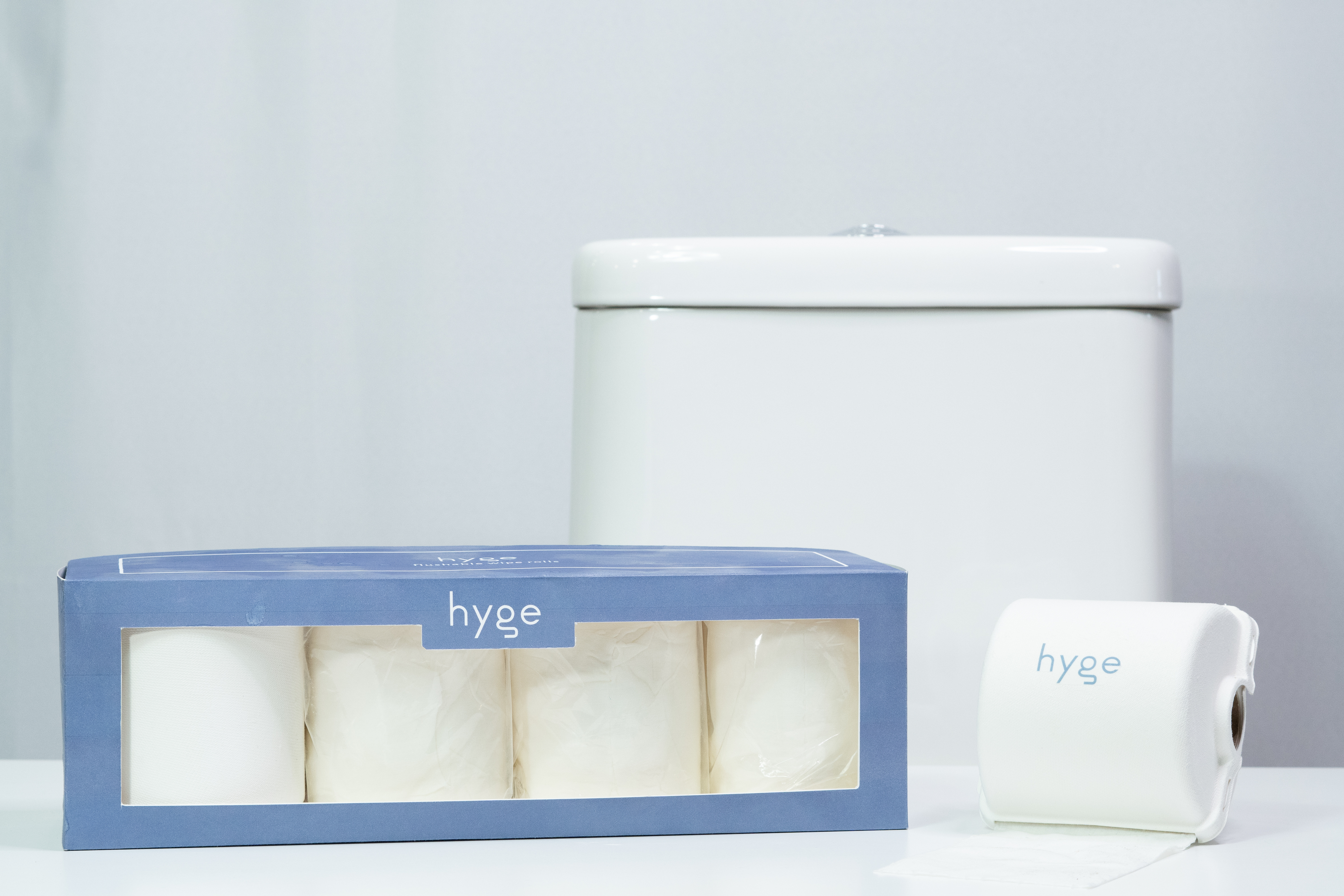 HYGE wipes are moisturized, antimicrobial, actually flushable and 100% biodegradable-keeping you, your family, and the earth clean.
Focused on manufacturing sustainable products, HYGE created the first ever flushable wipe roll. Combining toilet paper and flushable wipes, these biodegradable and moistened rolls are the new alternative to traditional toilet paper. Containing zero plastic is the foundation to their revolutionary products. Their wax-infused paper straw maintains sturdiness and rigidity while you enjoy a beverage… or two.
HYGE, a Michigan-based company, has hit the market with two new exciting products: 1) Wax-infused paper straws which maintain their sturdiness and rigidity while you enjoy your drink, contain zero plastic, and are still cost effective and 2) Rolls of biodegradable wet wipes that combine traditional toilet paper with the clean-ability and freshness of flushable wipes, all while dissolving as fast as toilet paper when flushed. The best part is that both products are 100% biodegradable.
"Almost all consumable products, packaging, or added ingredients these days are made with plastics which can last over 100 years in the landfill even though they're used within a week. We want consumer packaged goods to be treated more like produce… You use them within a few weeks of buying and then they return naturally to the earth through biodegradation. HYGE's products are designed with this in mind, which is why they contain zero plastic," says Tony Bird, founder of HYGE.
Bird and his team of product engineers hope to reimagine how we all think about product quality and sustainability, recognizing that a focus on one isn't at the cost of the other. HYGE straws and wet rolls, are also free from any harsh chemicals and have been tested safe for the entire family, using only natural, organic and food-grade ingredients.
"With our products, we hope to inspire other companies to not just take the cheap route of using plastic to stay cost effective. There are creative ways to make products that are 100% biodegradable and still have the quality and consistency that consumers look for when buying."
HYGE is also developing and releasing more innovative and sustainable products in the near future. The company has invented and patented compostable container technology allowing for endless biodegradable product lines to be rolled out in the future.
Full details for all HYGE Products can be found at www.hygeproducts.com
Media Contact
Company Name: Hyge Products
Contact Person: Carter Redburn
Email: Send Email
Phone: 949-662-5338
Country: United States
Website: https://independentgrocerassociation.com/featured-item/hyge-products/