N-Force Momentum LLC CEO, Katina Tarver will be interviewed live by Emmy-award nominee and news host Jill Nicolini on October 30th at 1:30 pm
Katina Tarver is the CEO/founder of N-Force Momentum LLC. She is a Grammy Award nominee recording artist in Houston, Tx, that excels at working with people of all levels. She is a business executive, career coach, Consultant, and Mediator who works with individuals, couples, teens, and families in life situations, promoting growth, happiness, family, and career. Her love and passion to help individuals become the best version of themselves drew the attention of New York well known 14 Emmy Award nominee radio and news station host, Jill Nicolini, and will be interviewing her live on October 30th at 1:30 pm central time.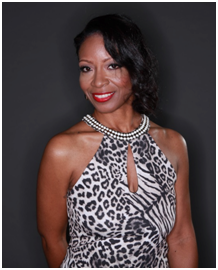 Katina also Founded Building Stronger People Foundation Inc, she is also a Board member at Dream Academy Houston for Mental Health and Wellness Program, she is a member of P.O.W.E.R. (Professional Organization of Women of Excellence Recognized), and the Organizer of Women on Fire-Empowerment Group who has served people throughout the city of Houston, and surrounding areas.
N-force momentum, a company Katina Tarver founded, is a life coaching, consulting, and dispute resolution organization committed to providing a non-judgmental space for individuals, or groups to achieve their maximum potentials by catering to their specific needs and growth. NFM believes your success result is their success which is why they invest greatly in whatever resources required helping you start and stay on track.
As part of their commitment to motivate and facilitate people to achieve their full potentials, a free 10-15 minutes consultation is available daily; to talk on the phone or directly with one of the team members about their coaching sessions. All you need to do is put a call through to their line, and schedule a date.
To have firsthand information about what to expect from the session, here are what they offer:
A focused approach to resolving personal anxieties and conflicts.
Total confidentiality.
Clear, objectives feedbacks.
Non-judgmental discussions.
Freedom to progress on your terms and schedules.
With education and over 30 years of experience of extensive background experiences in corporate, finance, real estate, entertainment, and health/mental wellness, N-force momentum LLC is your number one stop to everything you need.
Services provided:
Life coaching services: It is not about having a random or regular session. Detailed questions about what you would like to work on with a coach are asked before you schedule a session with a life coaching service. Questions like, starting a business, better you, family building, etc, to make the session interesting, interactive, and result-oriented.
Health coaching request: A healthy life is everyone's target. But we all find ourselves swaying away from focus because of a busy lifestyle. In this session ask questions about what you want to focus on in the session. Working on unhealthy habits, stress reduction, work on nutrition, and set a plan? Etc.
Consulting services: Consulting services provided are:
Family building consulting
Self-image consulting.
Small business consulting.
Entertainment consulting.
Fashion and wardrobe consulting.
Team building consulting.
Mediation request and Dispute resolution services: this involves resolving conflict outside court. The company has the experience and knowledge to mediate Divorce, family, entertainment, and business issues, whether you have obtained a court order for mediation or you want to participate voluntarily, the company is willing and ready to help.
Media Contact
Company Name: N-Force Momentum LLC.
Contact Person: Media Relations
Email: Send Email
Phone: 713-360-6856
Address:9900 Westpark Dr. Ste. 261
City: Houston
State: Tx 77063
Country: United States
Website: https://n-forcemomentum.com/