Traditional Tea Brand 'Hankook Tea': In Likeness of Culture, and Taste of Korea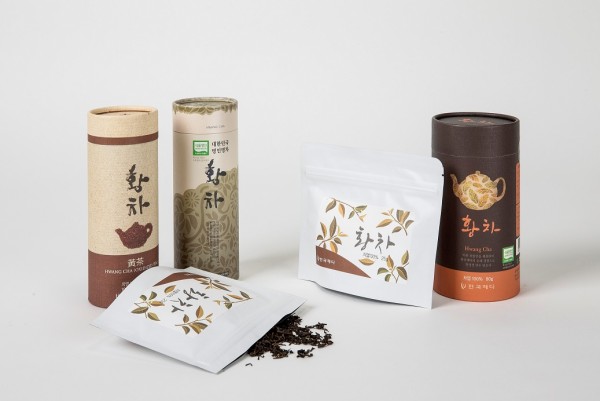 Recognized as the 'Korea Grand Master' in the category of hwang cha (partially oxidized tea) and malcha (powdered green tea), Minsoo Seo is the CEO of Hankook Tea Company and a Grand Master of Traditional Korean Food in Gwangju. Such title is designated by the Ministry of Agriculture, Food and Rural Affairs, after deliberation by Food Industry Promotion Review Council, given to traditional food artisans with over 20 years of experience in their field of expertise, who use and preserve authentic Korean traditional food recipes and methods.
Hankook Tea Company has successfully recreated the taste of Korea's first malcha (powdered green tea) and developed hwang cha (partially oxidized tea), along with other tea products. As a specialized tea brand with its roots in tea processing, it manages its entire production from ingredient selection to the production of tea bags and loose leaf teas in its own factory.
Hankook Tea Company's selection of products includes a wide range of teas and tisanes with packaging ranging from convenient tea bags (which do not require teaware to enjoy quality tea) to fine loose leaf teas producing the genuine taste of tea. Among its selection, hwang cha (partially oxidized tea) definitely is one of the finest. Hwang cha is a partially oxidized tea that steeps a beautiful amber tone, is distinctively cleaner, lighter and smoother on the palate than green tea and, in fact, can be considered an oxidized green tea that aims to improve its "cold property". Accordingly, hwang cha is recommended to people who have cold hands and feet, because it warms the body and helps improve digestion compared to green tea. Characterized by its natural aroma and hearty taste, Hankook Tea Company's Hwang Cha is a healthy tea for all ages with lower caffeine content and less likely to cause an upset stomach, compared to green tea.
Hankook Tea Company harvests delicately grown tea leaves in its own Honam Tea Estate, and offers the blessings of nature in a cup of fresh tea to all customers. Various certifications, such as HACCP, Kosher, Halal, Organic food, ISO 22000, USDA Organic and EU Organic certifications contribute further to its selection of the finest traditional teas. Promoting Korean tea culture globally through tea exports to USA, Canada, Japan and Southeast Asia with the popularity of traditional teas at home and abroad, Hankook Tea Company is acclaimed for its safe production system and high-quality products in the major markets across the world.
How about building a healthy habit of having a cup of Hankook Tea, produced from its beautiful and wholesome tea estates?
Media Contact
Company Name: Hankook Tea
Contact Person: Yeonok Kim
Email: Send Email
Phone: 1-213-380-3538
Country: South Korea
Website: www.hankooktea.com