Ares Mason Miller from Staten Island, NY Creates History as One of the Youngest Members of MENSA.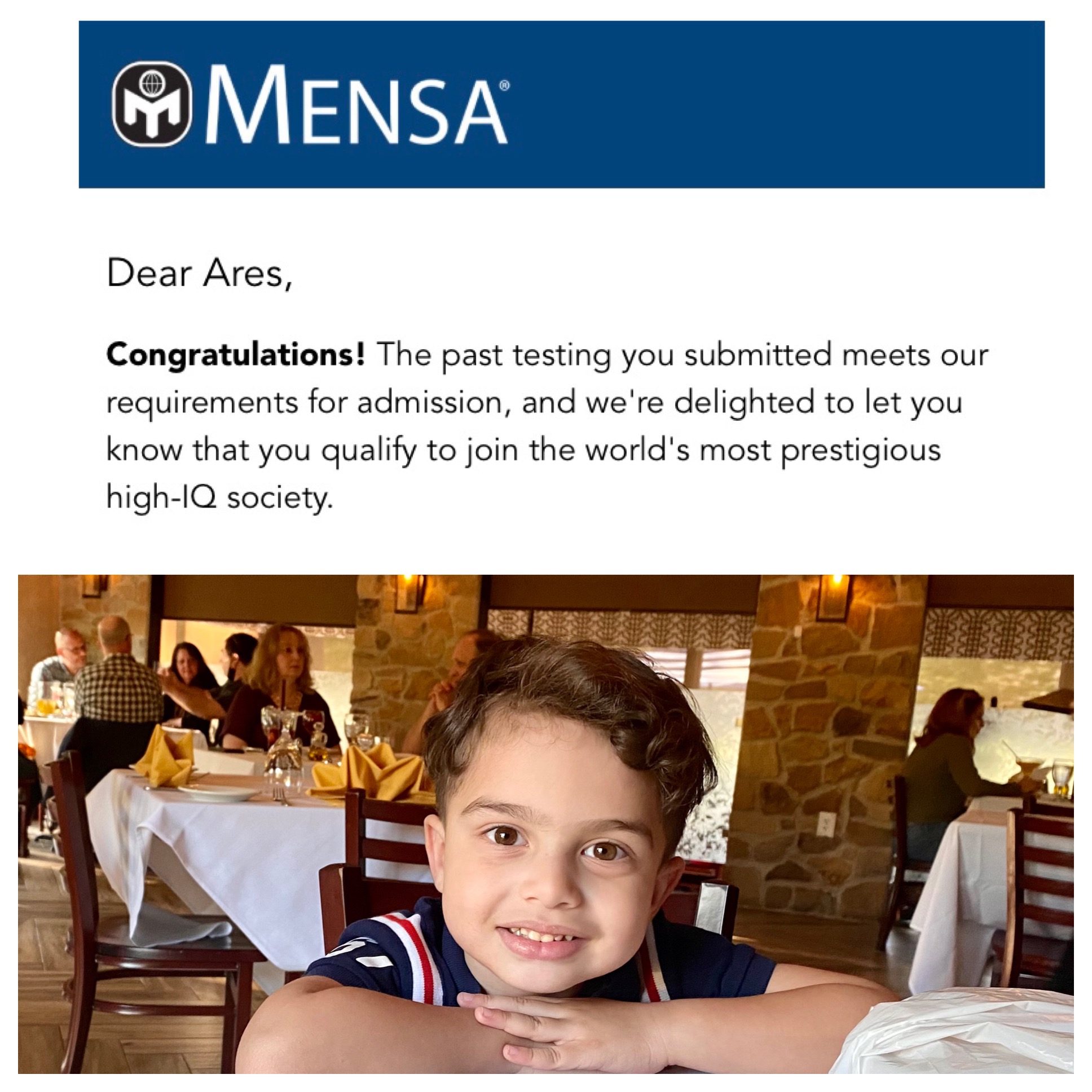 Four-year-old Ares Mason Miller from Tottenville, Staten Island, New York has been accepted to MENSA, the high-IQ Society based on his top 1% IQ score. Ares is one of the youngest individuals to achieve this level of IQ in history, and potentially the youngest person from New York (since there are no other published reports indicating otherwise).
Mensa is the largest and oldest high IQ society in the world. To qualify for MENSA, an individual must score in the top 2% or above the 98th percentile from the general population on a standardized intelligence test. Mensa International is represented by 134,000 members, across 100 countries and in 54 national groups, including American Mensa, with more than 50,000 members; British Mensa, with over 21,000 members; and Mensa Germany, with more than 13,000 members. The global population as of 2021 is 7.9 Billion (7,900,000,000). Ares is essentially 1 of 135,000 out of 7.9 Billion.
Ares Mason Miller scored exceptionally well on his IQ Test, represented by a Full-Scale IQ Score: 138 or 99th percentile | Non-Verbal IQ: 148 or 99.9th percentile | Verbal IQ: 125 or 95th Percentile using the Stanford-Binet Intelligence Scales, Fifth Edition (SB-V).
Children such as Ares are rare, with an intelligence level above the benchmark set for his age, and he continues to expand his knowledge with every passing day. He is like an academic phenomenon with outstanding capabilities, self-taught in reading (fluent at two years of age), mathematics on demand (multiplication, division, addition, subtraction), world geography, including every state, country, and capital for both, complex geometric shapes, periodic table elements, and much more.
Ares not only shines academically, but his behavior, disposition, and social communications are exceptional as well. His parents, Keith and Hazel Miller, state that Ares is empathetic coupled with a sweet and loving nature. He possesses highly advanced verbal and non-verbal intelligence with a comprehensive understanding of the universe, natural laws, objects in nature, animals, people, facts, and concepts from everyday life. His parents understand the uniqueness of his intellectual gifts and hope that he becomes a leader and role model for his generation.
"Ares was born in Staten Island, New York in 2016. He began repeating phrases at 3 months old and his first words were 'good boy' followed by spontaneous speech in the subsequent weeks and months. He is passionate about learning and studies frequently throughout the day and night with 3 computers, bookcases full of books, and a highly-engaging family, headed by graduate-level educated parents (advanced Master degrees, including Organizational Psychology from Columbia University). His comprehension of complex concepts is exceptional, as a self-motivated individual requiring little guidance. I and my wife could not be any prouder of having a son who scored at the top 1% IQ in the world", says Ares' proud father, Keith Lawrence Miller, M.A.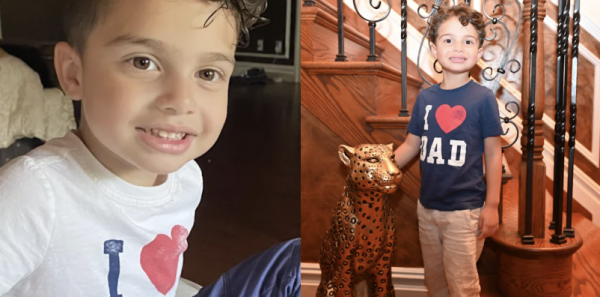 To learn more, use the media contact outlets below:
Keith Miller, M.A., BCC, PCC, NCRW
[email protected] | 917-400-4975 | Staten Island, NY 10307
Hazel Miller, M.S.Ed.
[email protected] | 917-400-4975 | Staten Island, NY 10307.
Media Contact
Contact Person: Keith Miller
Email: Send Email
Phone: 917-400-4975
City: Staten Island
State: NY 10307
Country: United States
Website: http://www.aresmasonmiller.com/