"RISE ABOVE YOUR SETBACKS & CHALLENGES" says, Joey L. Dowdy AKA Dr. Dancer World-Class Choreographer & Fitness Expert.
Been Down for too long? Have you lost your life's rhythm and need to get back on the beat? Well, if your "Hope Has Arrived!" Famed Backstreet Boys & Take-Five original choreographer and ABC Los Angeles Fitness Motivator Joey L. Dowdy "Spills The Tea" on how he rises above setback and challenges.
Since Joey has suffered a physical disability at one time in his life, he knows how to help with those medical issues and has transformed his very own life. He now helps others transform theirs in his latest book entitled, 'Rise to the Rhythm-Groove to Improve & Live Your Life's Highest Capabilities, One Beat At A Time.'
In the teaches people just like you how to rise above their current challenges and start grooving with confidence through stories, humor, and many practical steps, he shows you how to take control of your life and do it one beat at a time.
In these pages, you'll learn:
• How to Make A Move and See Change Happen
• How to Kick Your Confidence Into High Gear
• How to Groove Beyond Fear
• How to Snap to It, Feel It & Attract What You Want
• How to Whistle While You, "Work It!"
Joey L. Dowdy, a multi-talented International Performer, Author, Host, Choreographer, Speaker, Fitness Motivator, Instructor, Artistic Director, Producer, Writer, and founder of "World Dance Groove & Get Up & Groove Entertainment. Here's what others have to say about him.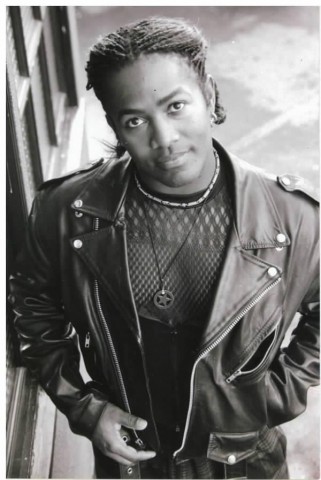 "As creative nonfiction- writer Dowdy can tell you all about someone, their flaws, and faults as well as their greatness, and do so with an enthusiasm that keeps you addicted, curious and moved to emulate the same positive qualities."
Dr. Niama Leslie J Williams PH. D Literary Intuitive
"Joey L. Dowdy is one of the most creative and original choreographers and dance teachers I've ever seen."
Owen Goldman, Former Publisher Dancer Magazine
"Thank you, Joey, for teaching me how to Work-It!"
Mekia Coxs -ABC Secrets and Lies & Lead Performer for Michael Jackson's movie "This Is It!''
"I've known Joey L. Dowdy as a dancer/performer, a fellow educator, and choreographic colleague for several decades. He consistently performs with style, technique, and high energy."
Disney's Epcot Center, World Dancers George Koller
'Rise to The Rhythm' is available on pre-order on Amazon and other book stores. Readers interested in this spirited Groove to Improve Your Life work can pre-order it here. It's never too late to find your beat and get back in step, and this book will teach you how to do it. Buy Your Copy Now!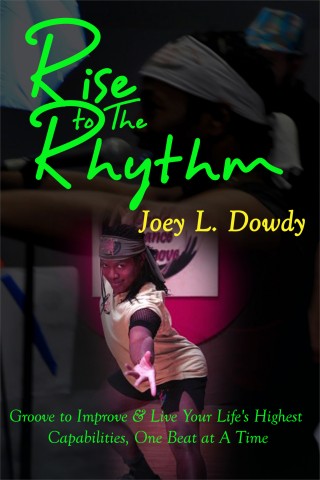 Universal Book link: https://books2read.com/u/mVr0xP (Barnes & Noble, Apple Books, Kobo, D2D, etc.)
Amazon https://www.amazon.com/author/drdancer01
Media Contact
Company Name: Get Up & Groove Entertainment
Contact Person: Media Relations
Email: Send Email
Phone: 747 221 2201
Address:281 E. Colorado Blvd #2491
City: Pasadena
State: California 91102
Country: United States
Website: www.joeyldowdy.com