Want to Know How to "Go Back To Africa"?
Now there is a Film series to help you Learn How.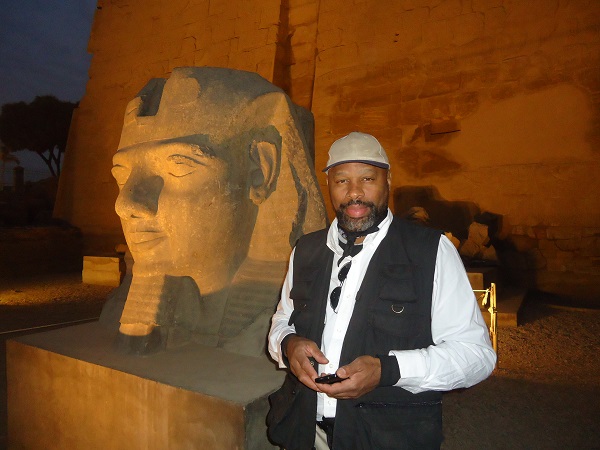 Philadelphia – October 21st, 2019 – Muhammad Bey is an American Entrepreneur and videographer. Like many African Americans, he has grown tired of the everyday racism of America, so ubiquitous as to be invisible.
For a time Mr. Bey wondered about the best way to leave America, to get away from America's institutionalized racism. Muhammad finally decided the best way to learn was to make a film about the process and learn from others by interviewing them about their experiences.
The Result was the EXODUS FILM PROJECT. A multipart film comprised of 12 interviews with African citizens, American expats, Diplomats, Teachers, Entrepreneurs and Film Makers in the African Diaspora.
Intended to be a three part film series, the first film, a series of interviews is appropriately called LEAVE. Begun in 2017 the process of finding and interviewing candidates for the film took over a year.
Most of the Interviews were done over internet conferences between Muhammad Bey in the United States and African Countries like Ghana, Namibia and Nigeria, Tanzania and South Africa and one was done in Cairo, Egypt during Mr. Bey's visit to Egypt in 2018.
Now, in the year of Return, a reference to the 400 year anniversary of Africans being brought to the new world to work as slaves, the film series EXODUS FILM PROJECT DEALS WITH QUESTIONS African Americans may want to address to begin the process of learning about moving to an African country.
Too many African Americans are simply not aware of the opportunities and options that exist for moving to an Africa country today.
Based on the conversations I have had and material I have read, African countries are full of people who would welcome African American Entrepreneurs, retirees and would be expats.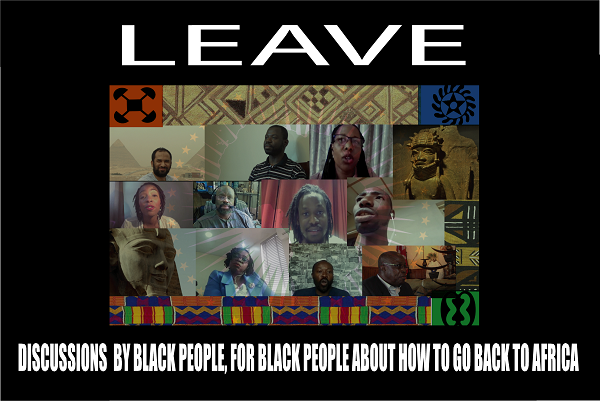 There are many countries where an open minded African American could learn to do business, buy land, start a venture, build a home and make new connections, friendship's and relationships that will last a life time!
As an Example, Ghana has had a law on the books for twenty years inviting Africans in the Diaspora to return to Ghana.
African economies are open for business and even today in 2019 there are plenty of opportunities for well-meaning outsiders to come in and help solve problems, teach in schools, invest in agriculture and other sectors and help develop the nations of the African Union.
The interviews in the EXODUS FILM PROJECT are concerned mostly with the questions of how to deal with the realities of moving to an African country, rather than spending more time complaining about America's love affair with hating on black people.
Many African Americans continue to suffer from structural racism every day. Many African Americans are so stressed out that they never think outside of the box on the question of how to deal with the provocative question of what to do to make their lives better.
The Exodus Film Project is about helping African Americans change their focus from what they do not like about their lives to what they can do to change those lives for the better!
No matter how well we speak, no matter how much money we make, no matter how high we rise in America.
American racism, white rage, white self-deceptions about white superiority and white hostility toward black ambitions to live free and equal before the law and within the social contract, continues to make the star of the American dream an unreachable star!
The Film Project has a campaign at GoFundMe too: https://www.gofundme.com/f/go-back-to-africa-project
The Interviews and related photos and articles are on the Films Official Website: http://www.exodusfilmproject.com
Muhammad Bey can be reached via the contact form at: http://exodusfilmproject.com/contact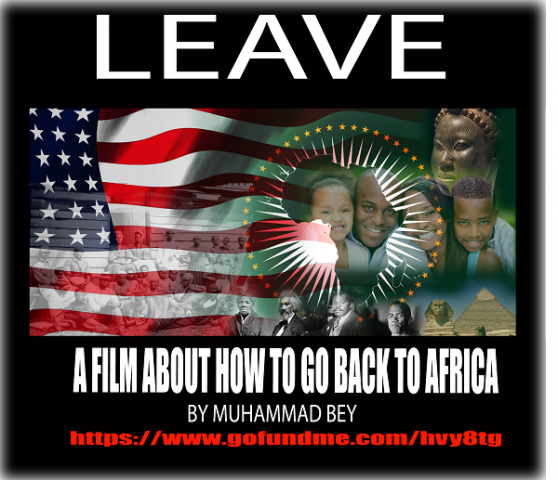 Media Contact
Company Name: Exodus Film Project
Contact Person: Muhammad Bey
Email: Send Email
Phone: 215-868-9932
Country: United States
Website: http://exodusfilmproject.com