The Highly Anticipated Documentary "The Grand Unified Theory Of Howard Bloom" Available July 21st, 2020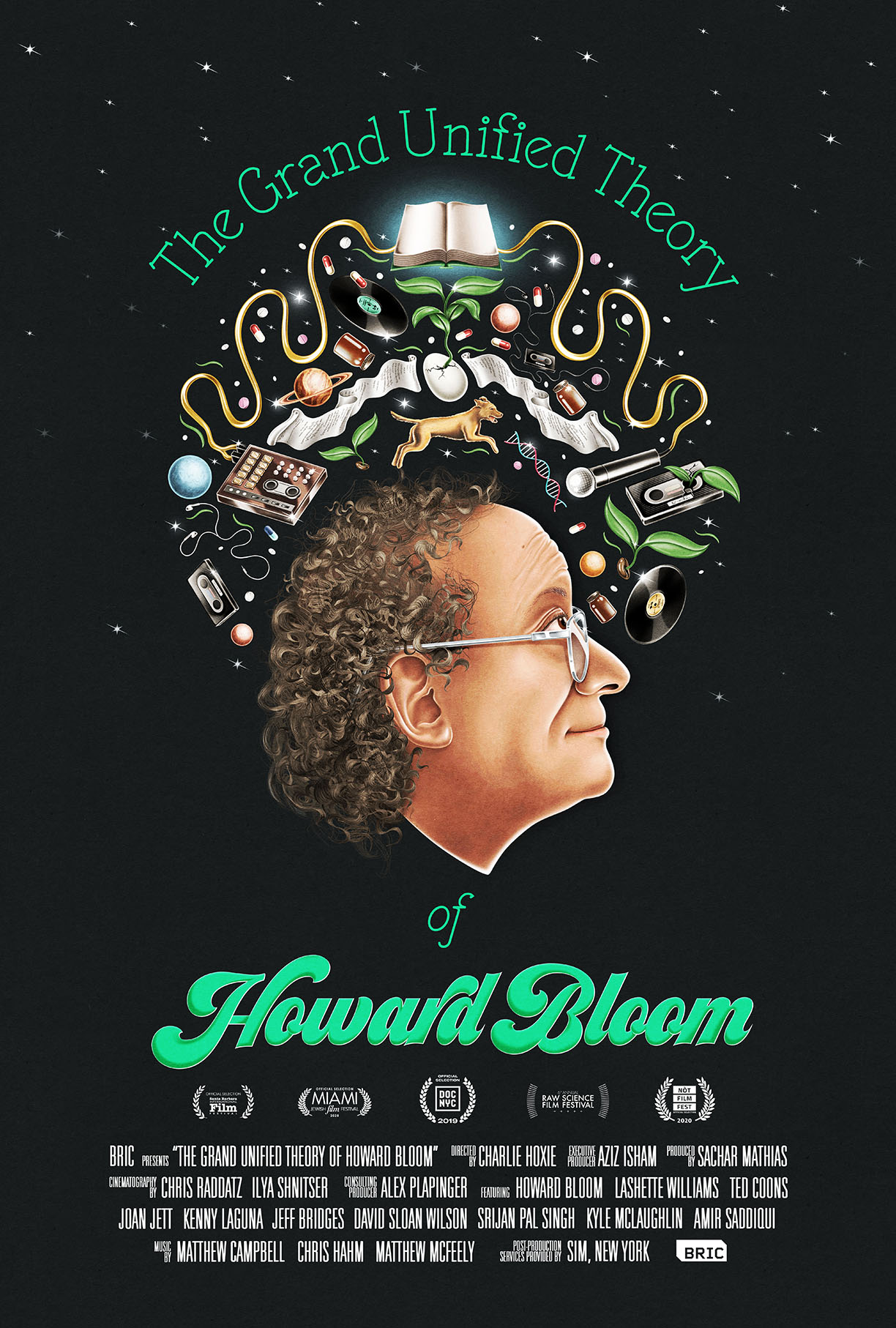 "The Grand Unified Theory Of Howard Bloom" feature-length documentary film (https://www.bricartsmedia.org/tv-shows-videos/grand-unified-theory-howard-bloom) has been accepted by its first international film festival — the Not Film Fest in Italy. in late August. The film will enter the general release in the United States on July 21st.
The Grand Unified Theory of Howard Bloom has won best picture at the Design Science Film Festival in San Juan Bautista, California. It has been shown at the DOC-NYC and Santa Barbara International Film Festival and it has been accepted for the upcoming Raw Science Film Festival in Los Angeles.
In the 1980s, Howard Bloom ran the biggest PR firm in the music industry, with an epic client list that included Michael Jackson, Prince, Bob Marley, Billy Joel, Queen, and Joan Jett. But in 1987, he disappeared, struck down by a rare disease that left him bedridden for fifteen years. He went back to his roots, microbiology, theoretical physics, and psychology, and eventually resurfaced–this time as an original scientific thinker, putting out one book after another, each work connected in a quest to understand humanity's place in the cosmos. Now 77 years old and feeling stronger than he was when he was 19, Bloom believes he's figured out what the universe wants from each of us; he just needs to get it all down in the time he has left.
About the Director:
Charlie Hoxie is a filmmaker and editor based in Brooklyn, NY. As a staff producer for BRIC TV, an arts & cultural organization in Brooklyn, he has won three New York Emmy awards for his work. In 2017, two short films edited by Hoxie, "Hairat" and "He Who Dances On Wood", premiered at the Sundance Film Festival and Hot Docs Film Festival, respectively. In 2018, Hoxie directed and edited the short documentary "Coach Nison", which premiered at the 2018 Big Sky Documentary Festival. "The Grand Unified Theory of Howard Bloom" is his first feature-length film.
"The Grand Unified Theory of Howard Bloom" Official Trailer: https://youtu.be/rGkOkChazUQ
Pre-Order "The Grand Unified Theory of Howard Bloom" available July 21st here: https://geni.us/HowardBloom
"Beautiful film, beautiful man." – Patrice Adcroft, former editor, Omni, 17 Magazine, Marie Claire, and founding editor, InStyle
"What a terrific film. Wonderful to hear Bloom speak about his passion for life and the intergenerational contract that binds us in perpetuity." – Mardi Ellen Hill, two-time National Endowment for the Arts grant winner.
"Terrific accomplishment. Howard Bloom should feel very proud and pleased. It's a great opportunity for a whole new audience to learn about Bloom. The place was totally filled and everyone loved it." – Joel Sebold, Director of Research and Data Science, Refinitiv
"Amazing and so inspiring." – Mercedeh Mirshamsi, senior digital designer, Stuart Weitzman Company
"A remarkable film, and I'm looking forward to the next. I salute Howard Bloom's journey towards immortality and praise Bloom for inspiring so many in such a genuine, passionate, and novel way." – Rebecca Feynberg, Adjunct Professor of Music Technology, New York University
"Tonight's best destination! Impressed. It was so enjoyable. Howard Bloom being one of the most amazing characters I know." – Ken Schaffer, inventor of the wireless guitar, former head of publicity for Jimi Hendrix's record company, Douglas Records.
Media Contact
Company Name: World Star PR
Contact Person: Eileen Shapiro
Email: Send Email
Phone: +852 6647 7527
Address:Room 19C, Lockhart Ctr., 301-307 Lockhart Rd.
City: New York
State: NY
Country: United States
Website: https://www.howardbloom.net