Versatile artist Yung Quando releases latest EP "Slime Olympics"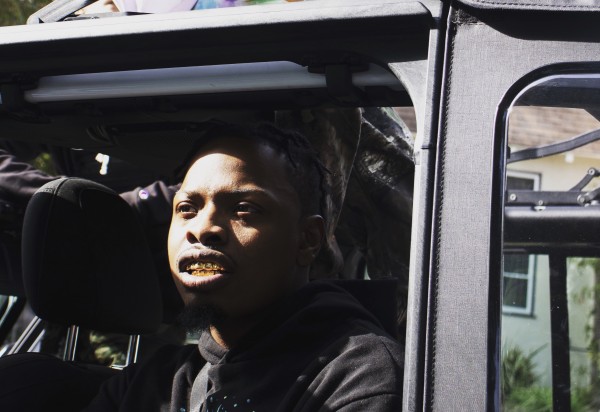 Born out of the South Bronx, Yung Quando is a 26 years old artist, who has been creating rap music for 8 years but made a debut in the industry only last year. As for now, Yung has 3 exhilarating projects that are out on all leading music platforms. Having hands-on experience in different music genres has given Yung a knack for music that is a step ahead than the rest of the artists of his age. His latest projects are a perfect demonstration of Yung's art and skills in music that the audience already loves from all across the world.
After the success of his debut project last year, Yung Quando is all set to take over the year 2020 too. With his latest release "Slime Olympics", Yung has moved a notch ahead of his previous work. "Slime Olympics" is an EP, which is a beautiful collection of 7 energetic songs. These songs include Headshot, Hold it Down, Trap Bandicoot, Jooks Skit, Ain't Goin', Lavish, and On My Soul. All seven tracks are handcrafted by the artist to give them a majestic touch. This EP is a perfect amalgamation of tracks that are a mix of captivating music with free-flowing vocals, giving a 'never heard before' kind of sound as an outcome.
Telling about his music projects, Yung Quando says, "After dropping born with the Drip, I released a small EP Called Trap bandicoot and My Latest Project Slime Olympics Was Released this past spring. Most of my projects reflect what kind of music I'm into at the moment, for example, if you listen to 'Well Damn', which is on the trap bandicoot project, that's my favorite Gucci adlib, so I decided to make a fun song paying homage."
Yung takes inspiration from great artists like Young Thug and Gucci Mane. Being from New York and having a friend circle with people from different backgrounds and cultures, Yung gets the benefit of understanding different sounds and rhythms. He likes to describe his music style as a mix of everything, from rap and trap to R&B. Yung is a versatile artist who believes in exploring and incorporating different music genres in his music, to create a unique sound of his own.
Yung has always been surrounded by music but started to take it more seriously only four years back. He believes that his musical journey, despite being full of ups and downs and full of challenges, has taught him a lot on the way and has proven to be ultimately rewarding.
Yung Quando thanks his fans for always being supportive and pushing him to do better. He urges them to stay tuned for more of his music that is on the way.
Listen to the EP "Slime Olympics" now on Spotify.com.
Media Contact
Company Name: Groove Gods Unite
Contact Person: Daquan Williams
Email: Send Email
Phone: 3473441392
Country: United States
Website: instagram.com/yung_quando