Feel Empowered and Motivated with the "Ask Falan" Podcast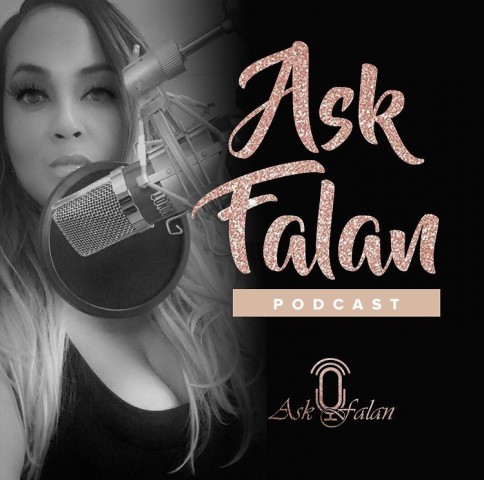 For all the women who love to listen to motivating words of wisdom to help them keep going every day, the "Ask Falan" podcast will be their new favorite. "Ask Falan" is a women empowerment podcast that helps women rediscovering their strength and self-worth through cognitive rehabilitation of the mind-set. This podcast aims at targeting areas like mental health, spirituality, and entrepreneurship to help women reclaim their power back. The "Ask Falan" podcast is receiving massive reception from listeners worldwide due to its positive energy and motivating content.
"Ask Falan" is hosted by Falan Blake, a former Pro Athlete Chef, author/ contributing writer to many international publications, a voice talent, and an on-air personality. This motivating podcast is about Falan's life as a domestic violence survivor who lost everything several times but rebuilt her life from scratch each time and made success for herself as an entrepreneur just launching her voiceover career. She is the epitome of confidence and passion.
As of now, there are a total of 56 episodes to "Ask Falan", with the first episode being released on July 23, 2018. The first episode was a short, 3-minute introductory episode where Falan introduces herself and the podcast to the listeners. Falan guides her listeners on various topics using her wisdom, experience, and expertise. She has helped numerous women get out of difficult situations in their lives through her work.
A review found on "Ask Falan" says, "I'm a young, thriving woman who needed to find someone I could feel speaks from the inner self. Ask Falan is so intellectually aware of the self, which for me, equals to high value. Her content can teach you how to become more successful due to actions of intention, and she breaks it down and speaks so clearly and thoroughly. She is more than what meets the eye. Great honest content with real-life situations. 5 Star Quality."
In the episode released on July 28, 2020, Falan talks to her listeners about the art of detachment or letting go. She shares her personal experience and techniques for being able to completely walk away from a job, relationship, or anything else that no longer serves a purpose or helps you grow.
Falan also invites different guests on the show who share their experience and expertise with the listeners. The episode released on December 5, 2020, features Jeff Heggie, a Business and Success Coach. In this episode, Jeff answers the questions that most entrepreneurs have, while Falan talks to the listeners about being overwhelmed by her businesses.
With many such informative and enlightening episodes, "Ask Falan" is becoming people's go-to podcast.
Listen to "Ask Falan" now on Apple Podcasts.
Media Contact
Company Name: Vivid Vortex Resourcing & Media LLC
Contact Person: Falan Blake
Email: Send Email
Country: United States
Website: www.VividVortex.com